Deal Highlights
New app to enable billions of of global citizens to invest as little as $10.
Competitive $50/month commission cap on options trading.
Earned Barron's coveted 4-star ranking six times.
Well-established company with a development stage valuation.
Global company with clients from 100 countries & a website in 100 languages.
Highly scalable model at minor incremental cost.
Gross Margins: 75%-80%.
$360,000 raised from prior investors.
$20,000,000 lifetime revenue.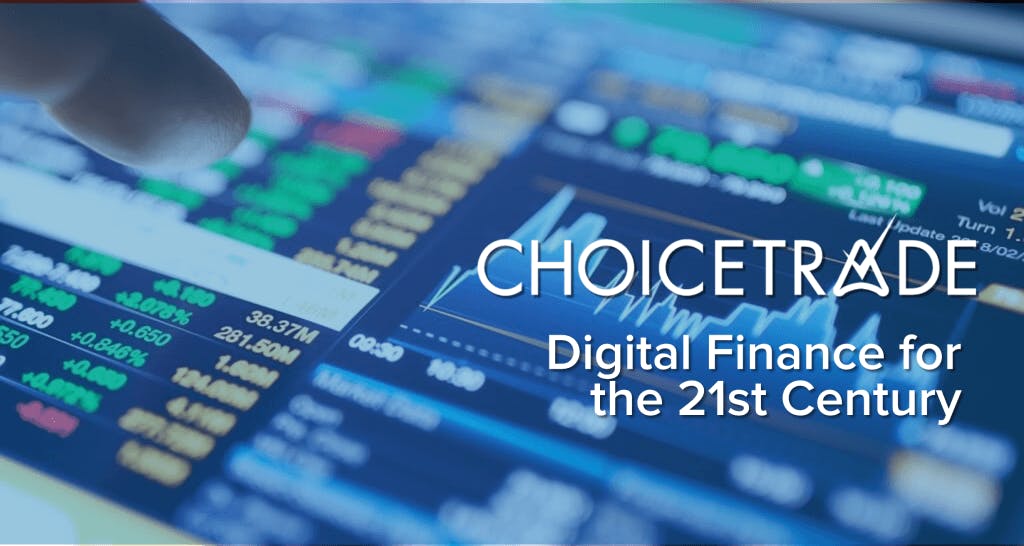 ChoiceTrade is a highly versatile Fintech company implementing new technologies for the rapidly changing Digital Financial Universe.
The Company has customers throughout the U.S. and from over 100 countries worldwide. We have built all of our proprietary systems including our trading platform, risk management software, onboarding processes, CRM, mobile apps and more, successfully adapting to the fast-paced changes affecting our industry.
The Company's existing retail brokerage operations consists of customers transacting in U.S. stocks, options and ETF's. Our business is highly scalable at marginal incremental cost and we enjoy high profit margins.
ChoiceTrade is proud to have received Barron's coveted 4 Star Ranking six different times and has an unblemished regulatory history.
The Problem
Traditional brokers are not agile enough to meet customers' demands for new products & technologies.
ChoiceTrade is the first platform that combines an online broker, robo trading, a secondary market for shareholders, and crypto securities... All in one place!
The ChoiceTrade Difference
The birth of cryptocurrency securities tokens has created new opportunities for investors and issuers throughout the world. ChoiceTrade is uniquely positioned to enter this market with its existing technology infrastructure.
ChoiceTrade is creating an ecosystem for Secondary Market Private Equity Trading. There is a quantum shift in the industry where the global retail public, (non-accredited investors), are fueling capital raises through Crowd Funding and Reg A+ offerings. These small, but numerous investors, now seek a means of liquidity that we'll provide prior to an IPO event.
ChoiceTrade seeks to become the preeminent aggregator of information on Private Equity Investing through strategic alliances & investments in digital media; online educational content; research; and other web-based publications. Features will specifically highlight issuers whose securities may be traded through the Company's 2ndary  market trading platform.
ChoiceTrade is launching a new Micro Investing App targeting individual international investors. The appetite for U.S. Markets is growing exponentially, particularly in India & China. ChoiceTrade appeals to the masses by providing a minimal cost, managed investment solution for account sizes as low as $10.00.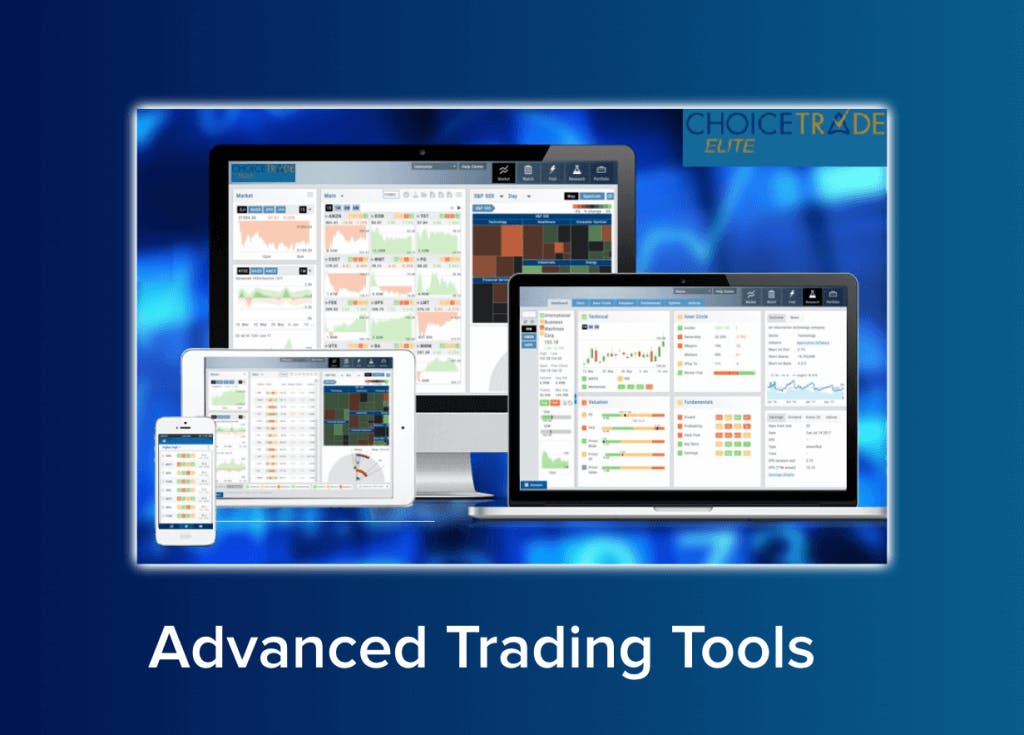 For almost 20 years, we've catered to thousands of global traders and our website is in 100 different languages. For traders that desire the most innovative tools, ChoiceTrade offers several platform choices: ChoiceTrade Elite, Auto-Trading, Auto-Staging, and soon to come, Micro Investing, and Secondary Market Trading in Private Equities.
Low Commissions: Zero commissions for stock & option trades. Option contracts at $0.40 with a cap of $50/month.
Innovative Products and Brokerage Services: ChoiceTrade Elite, Auto-Trading, Auto-Staging, and soon to come, Micro Investing, and Secondary Market Trading in Private Equities.
Real-time Buying Power, Positions and Account Value: We calculate your balances in real time for your entire account. You are always in control.
Help Us Build Micro-Investing Capability
Micro investing or fractional share buying will allow traders to save small amounts of money regularly in stocks. ChoiceTrade's Micro Investing App will enable billions of global citizens to invest in U.S. Markets for as little as $10.00.