What is Apex Sports?
Apex Sports is an online platform that allows amateur athletes to learn directly from the pros. We partner with professional athletes and coaches to develop exclusive online courses for amateur athletes that are trying to reach the next level. Amateur athletes can now learn their position directly from the best in the world like never before.

Our Story
We are lifelong athletes who had the good fortune of learning from some of the best athletes and coaches in the world.
Marcus Davis, our CEO, learned from his uncle and NFL Hall of Famer, Cris Carter. It helped him prepare for division one college football where he played on scholarship at The University of Toledo.
Connor Morris, our CMO, grew up playing hockey and training under his coach and dad, Steve Morris, a former professional hockey player and a member of the Miami University Hall of Fame.
Austin Fenstermaker, our CTO, played lacrosse at Queen's University on scholarship. He was coached by several professional players throughout his career.

Looking back, we were fortunate to have that opportunity; it was a competitive advantage that helped our careers. It's the level of coaching that young athletes dream of, but few can ever reach - until now.
Our Vision
At Apex Sports, we envision a world where every young athlete reaches the peak of their sporting potential. It should not be based on who you know, or whether you have the financial means. We want to make professional coaching available to every aspiring athlete on the planet.
The Company
In January of 2018, we participated in the UpTech Accelerator program, a top 30 accelerator in the United States. We entered the program with an idea, and soon discovered a huge problem in youth sports coaching that we felt compelled to address.
Since then, we've been working on Apex Sports. Apex is an online platform that hosts position-specific courses developed and taught by professional athletes and coaches. Amateur athletes can learn from interactive video modules that correspond with written and review materials in an easy-to-digest course structure.
Traction and Market Validation
In just 6 months, Apex Sports built out high-caliber training in partnership with 7 NFL players, including: Joshua Perry (linebacker), Tavarres King (wide receiver), and Cardale Jones (quarterback). We're actively partnering with players at the height of their careers who are willing to share their secrets and techniques with you.
Football is just the beginning, because Apex Sports also partnered with Under Armour Lacrosse to launch our latest line of online training in September 2018. This partnership gives Apex Sports access to all of the Under Armour Lacrosse athletes and provides a seamless transition into a new sport.
Scaling for Growth
Apex Sports is now focused on user growth. We've seen a steady increase in monthly users, while generating our first revenues. Apex Sports is just starting to scratch the surface of this massive sports coaching market valued at $8 billion. It's growing by 2.5% or $200 million annually, and we stand to capture market share.
A major competitive advantage for Apex Sports is leveraging professional athletes and coaches' existing social media platforms to promote specific courses and the company brand. Contractually, professional athletes and coaches that partner with Apex Sports are required to promote their Apex courses to a very large and targeted follower base.
Apex Sports will continue building partnerships with brands such as Under Armour Lacrosse, sports camps and high school athletic programs which allows them to promote the product directly to amateur athletes at scale.
Referral system that provides customers with discounts on future Apex Sports content for referring new customers.
Offering discounts to athletic departments that sign up their entire teams.
Revenue Model
Apex Sports has two main sources of revenue; Customers paying for Apex Sports courses and corporate sponsorships of the courses. Apex Sports prices each course at $30/$60/$90 price points on an a la carte basis depending on the qualifications of the athlete that developed it. Apex also allows companies to sponsor the courses, giving them exposure to a targeted group of users and athlete endorsements.
*Joshua Perry - Former Ohio State Buckeye, current NFL Linebacker and founder of the Joshua Perry Family Foundation
*Brandon Chubb - Wake Forest, current NFL Linebacker and founder of the Chubb Foundation
*Cris Carter - Former Ohio State Buckeye, College Football Hall of Fame, NFL Hall of Famer, current Fox Sports Analyst
*Butch Carter - College Basketball Hall of Fame, former NBA player, former NBA head coach
Why Invest?
Apex Sports found a problem that needs to be solved, and we are the ones who can do it. We created exclusive content with some of the best athletes in the world, and we know how to reach and provide value to aspiring athletes all over. Apex Sports is ready to scale and your investment will provide us with the marketing budget and operational capital we need to succeed!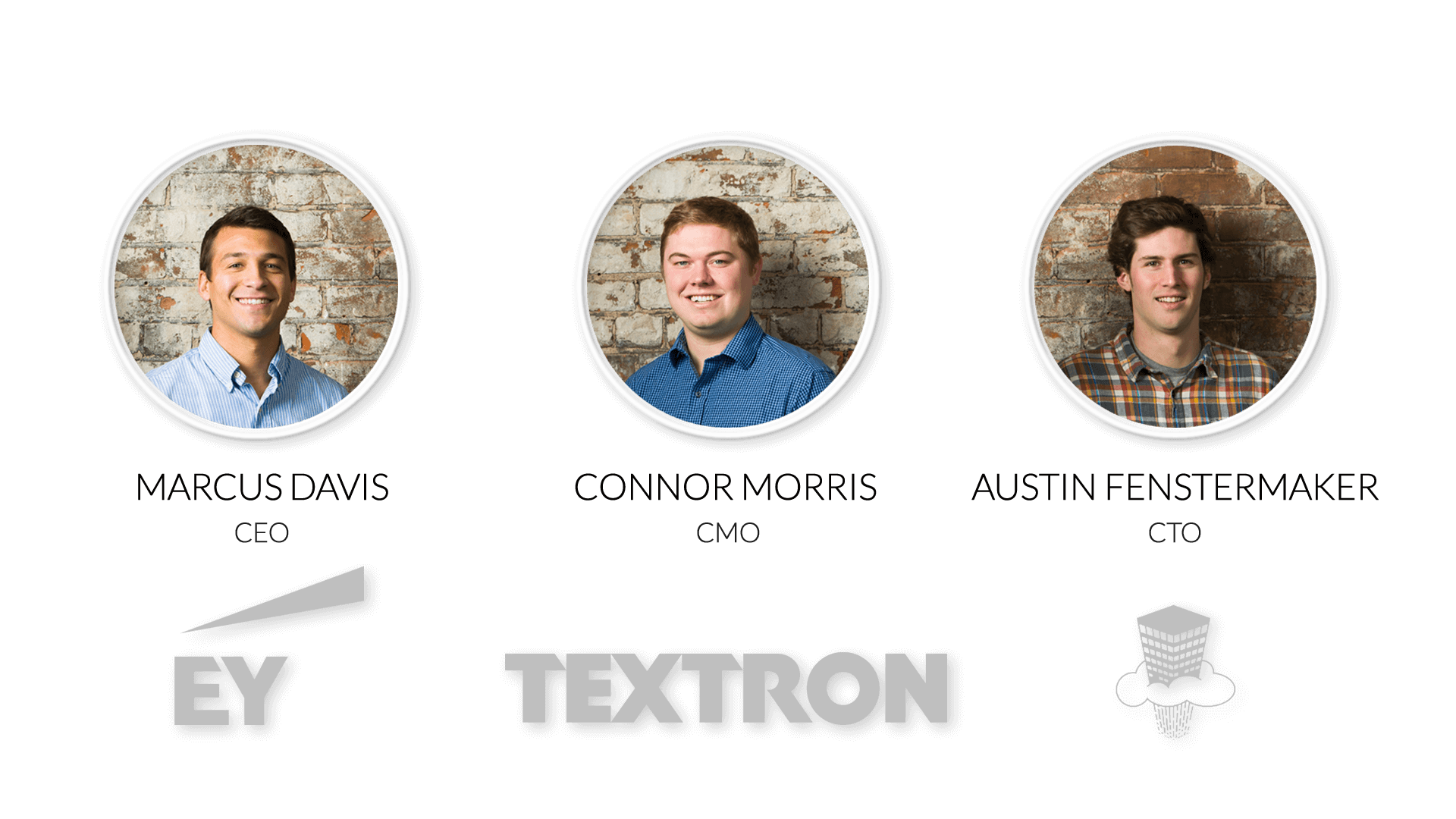 FAQs
How did you come up with the idea?

All of our founders are lifelong athletes and are extremely familiar with the sports space. While reflecting on our athletic careers and having conversations with current athletes and coaches, we continued to hear that quality coaching was inaccessible for many athletes. We were told that it is very expensive and not readily available in large portions of the world. After hearing this problem over and over again, our team decided to put together a solution that would give all athletes the ability to reach their maximum potential by giving them access to professional coaching through an online platform.
Why is this so important to do?

This is a crucial problem to solve because every year, millions of athletes are not reaching their maximum potential. As a result, these athletes are missing out on the opportunities that sports can provide for their lives.
What are your plans to grow and scale the business?

We will grow and scale the business by leveraging our existing partnership with Under Armour Lacrosse as well as continuing to build partnerships with the best athletes in the world. We will leverage our partner athlete's existing social media platforms to grow while also building key partnerships with athletic departments and local sports camps. Finally, we will implement incentive programs and team discount programs that will allow for us to scale quickly.  
Letter to Investors:
Dear Investors,
I'm so excited to bring you Apex Sports. My athletic journey started as a young kid watching and learning from my Uncle and NFL Hall of Famer, Cris Carter. I was lucky enough to learn from one of the best to ever play the game, which gave me a tremendous passion for football that would eventually help me land a division one scholarship. Along with my successes on the field, sports provided me with life experiences that I will never forget.
Although my playing days are now over, my passion for sports and helping other athletes remains strong. The life lessons that I've taken from sports are invaluable and I firmly believe that sports have played a significant role in molding me into who I am today.
I am confident that sports has impacted many of your lives in a positive way and I welcome you to join us in revolutionizing sports and helping athletes reach their maximum potential. Together we are not only making great athletes on the field, but developing well rounded people and the next generation of leaders through sports.
We are so glad to have you on board.
Sincerely,
- Marcus Davis, CEO, Apex Sports