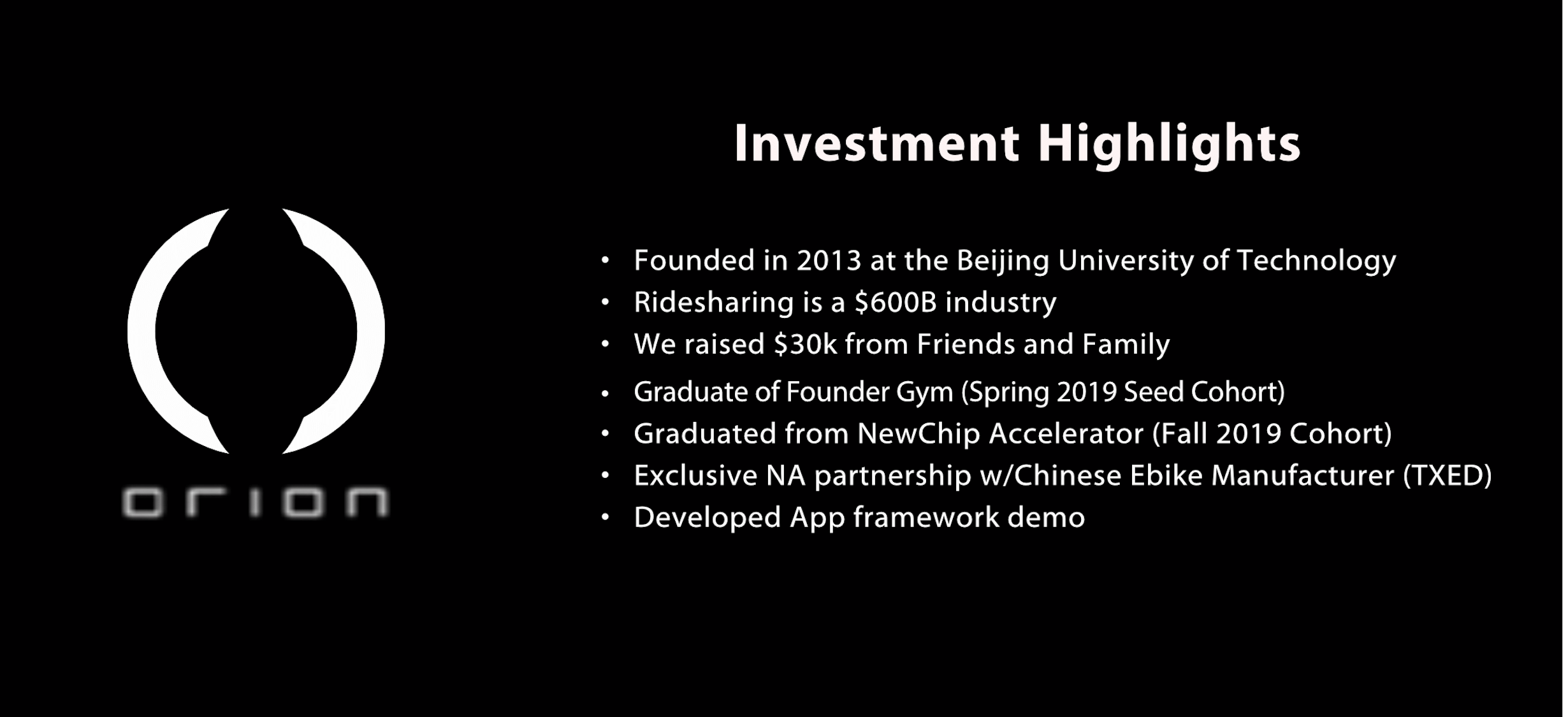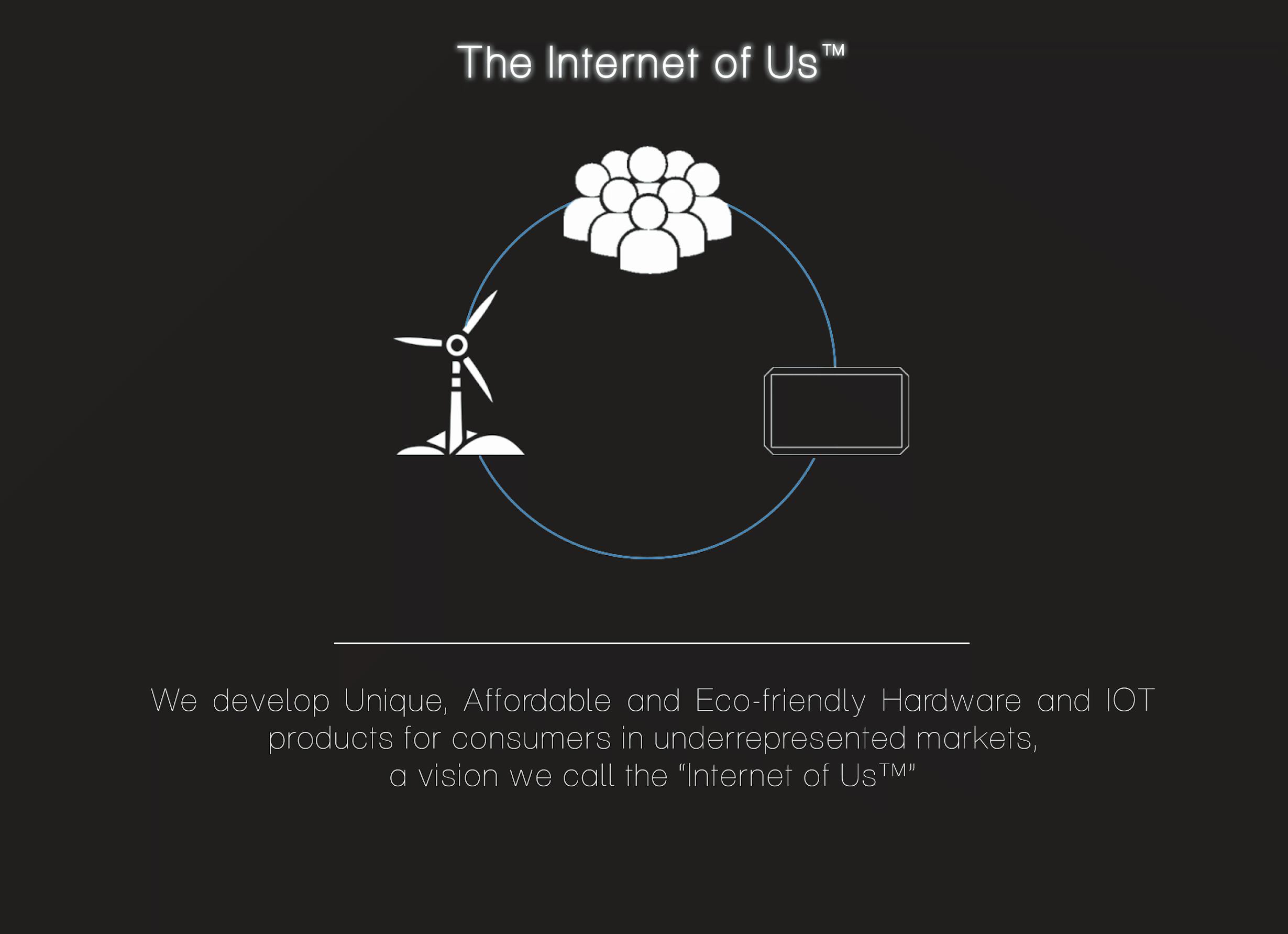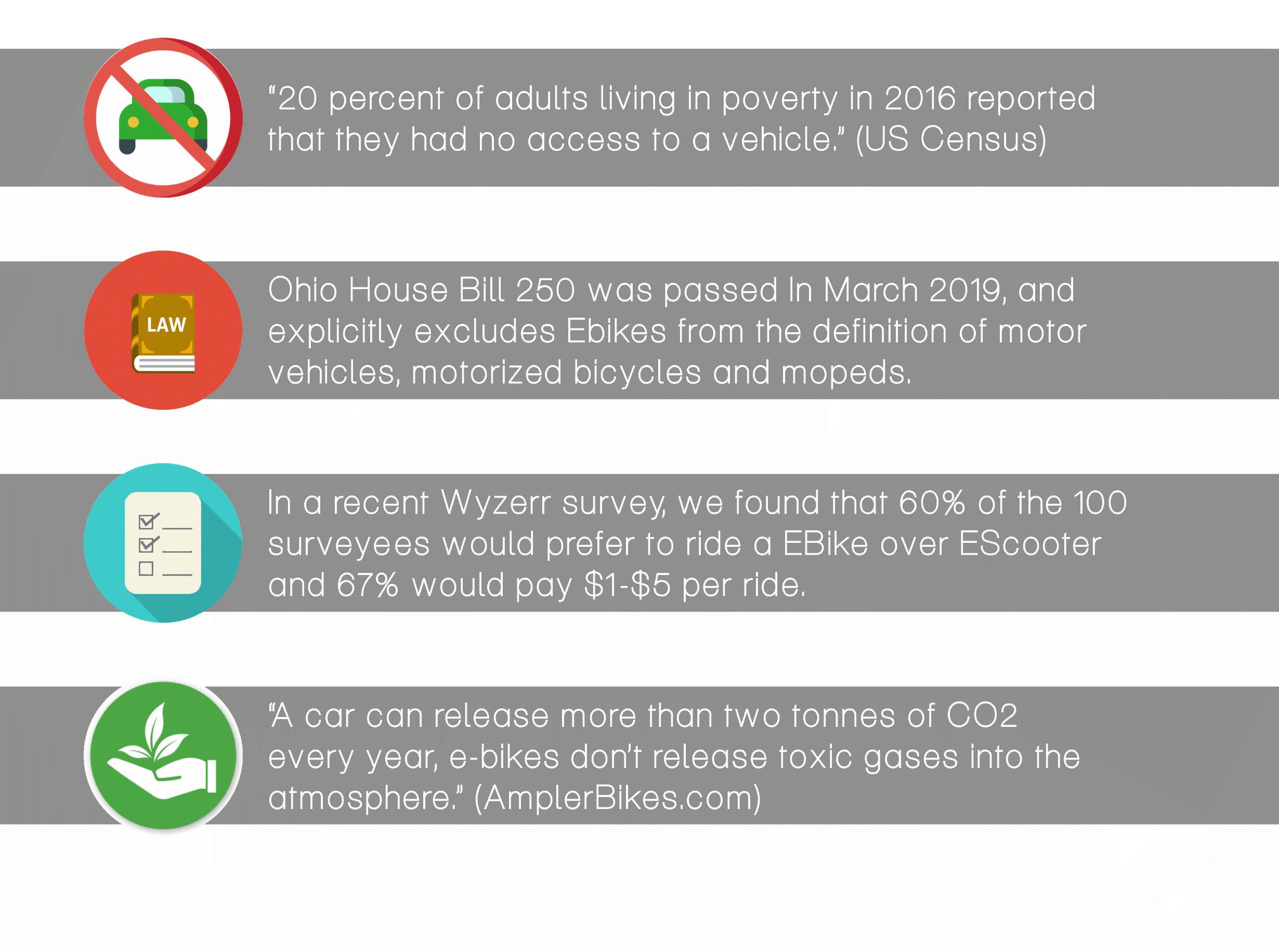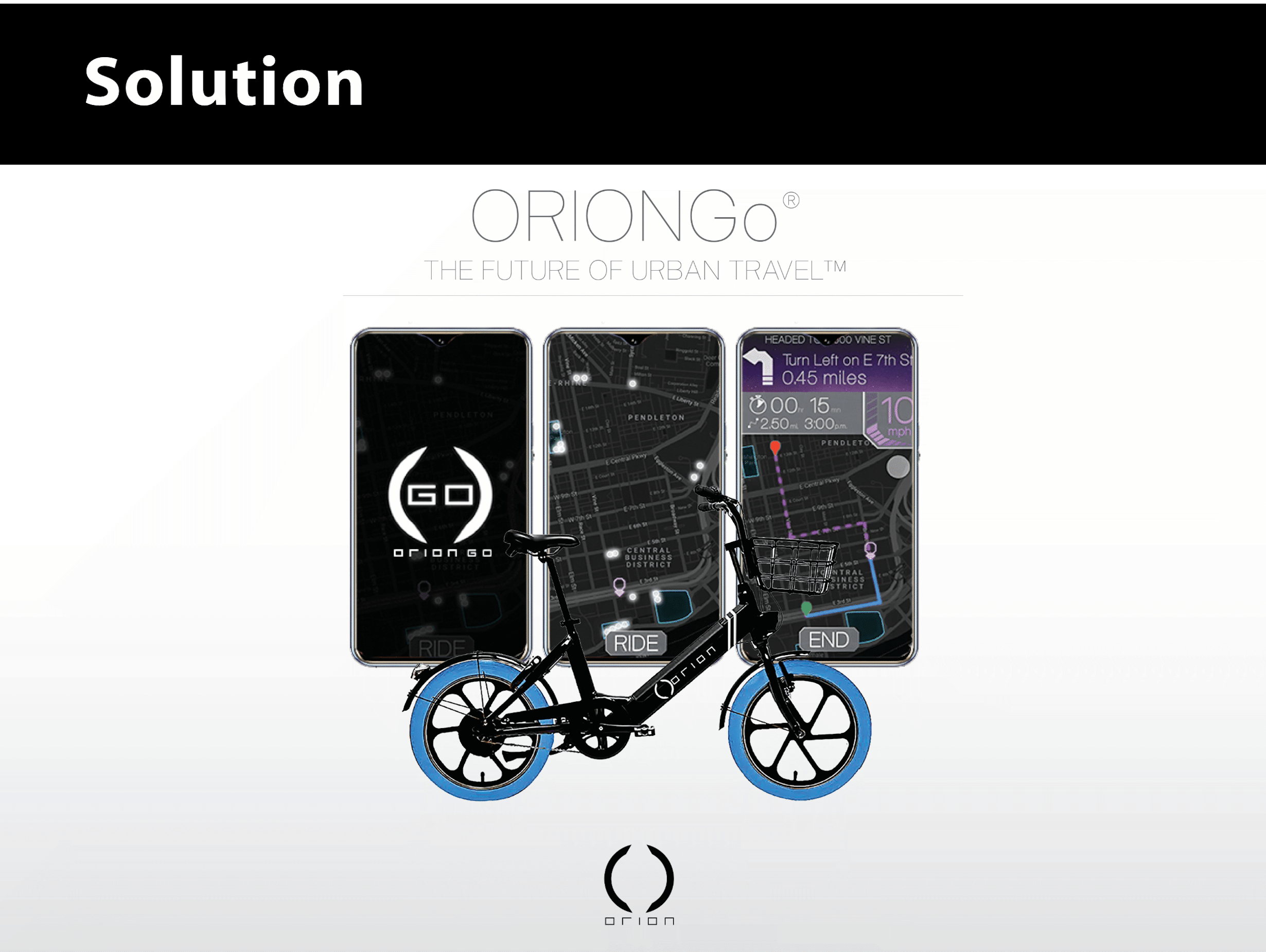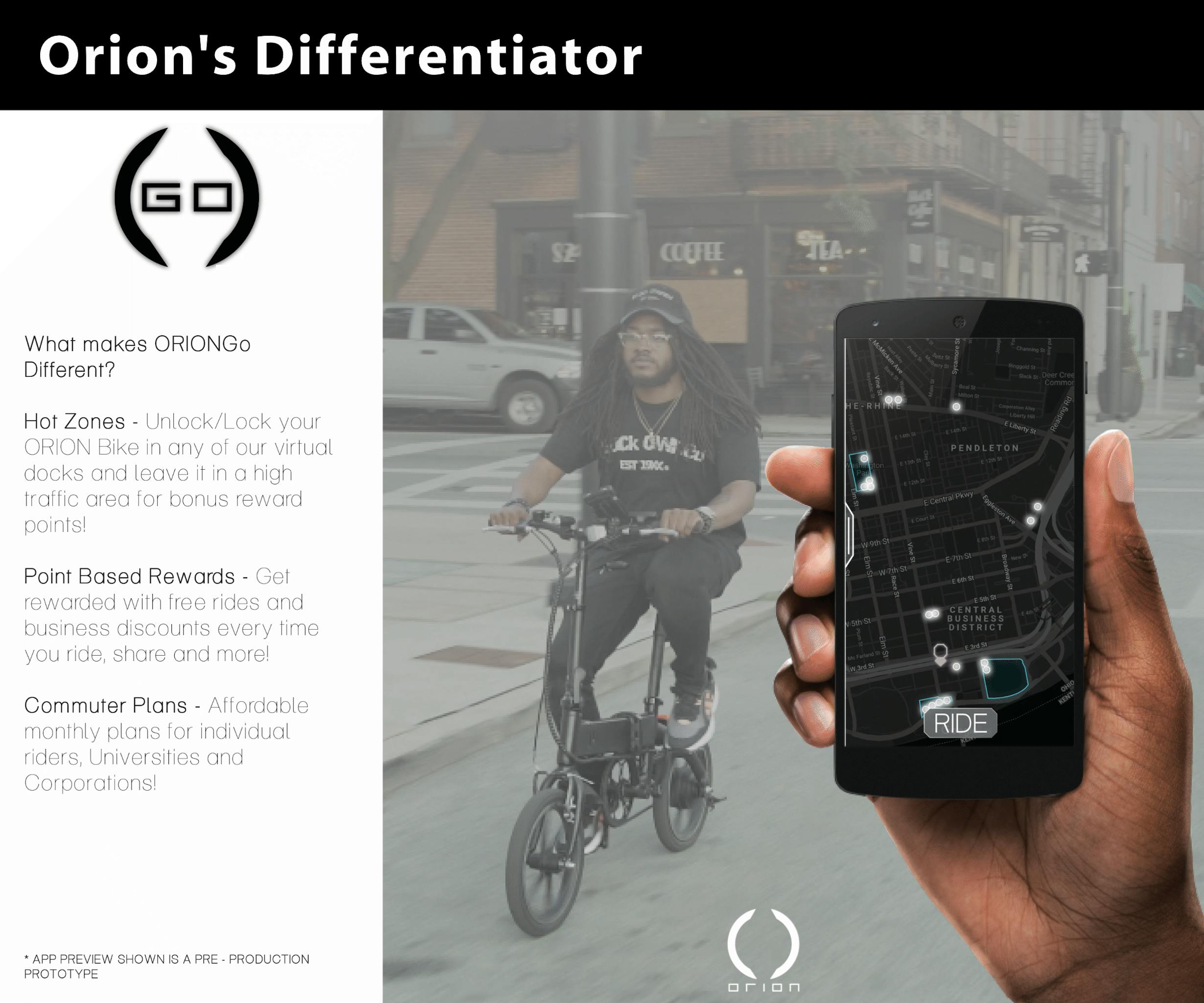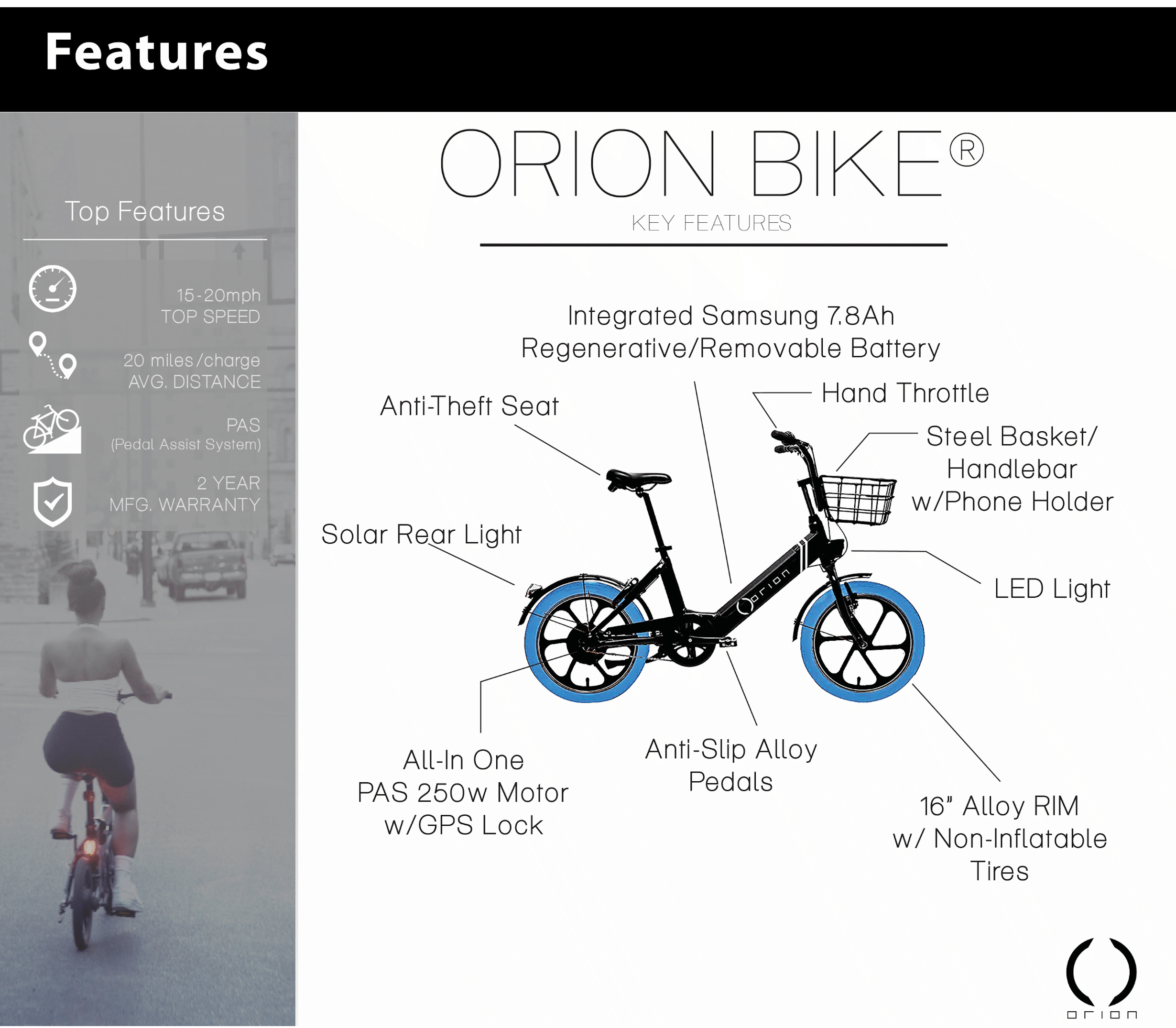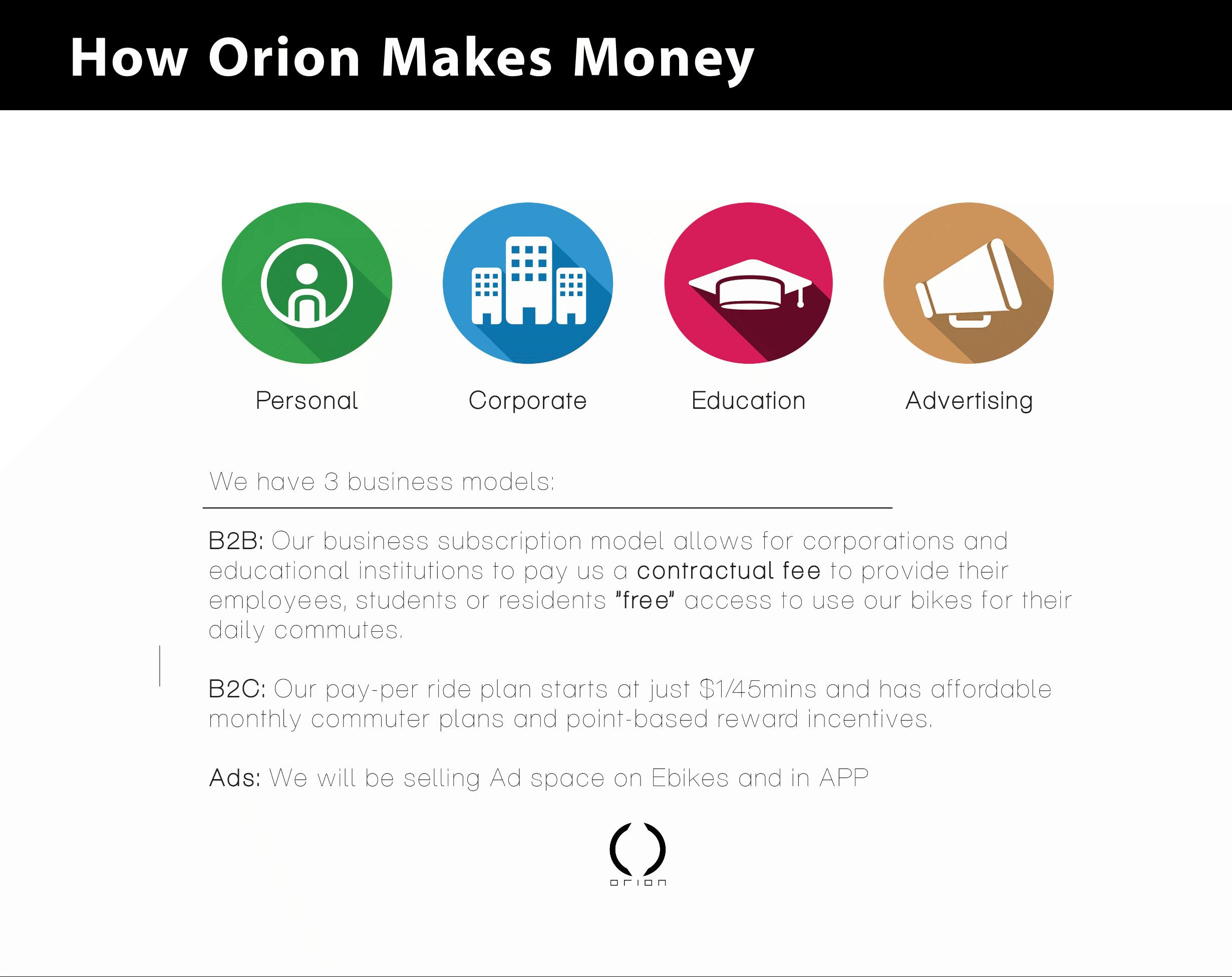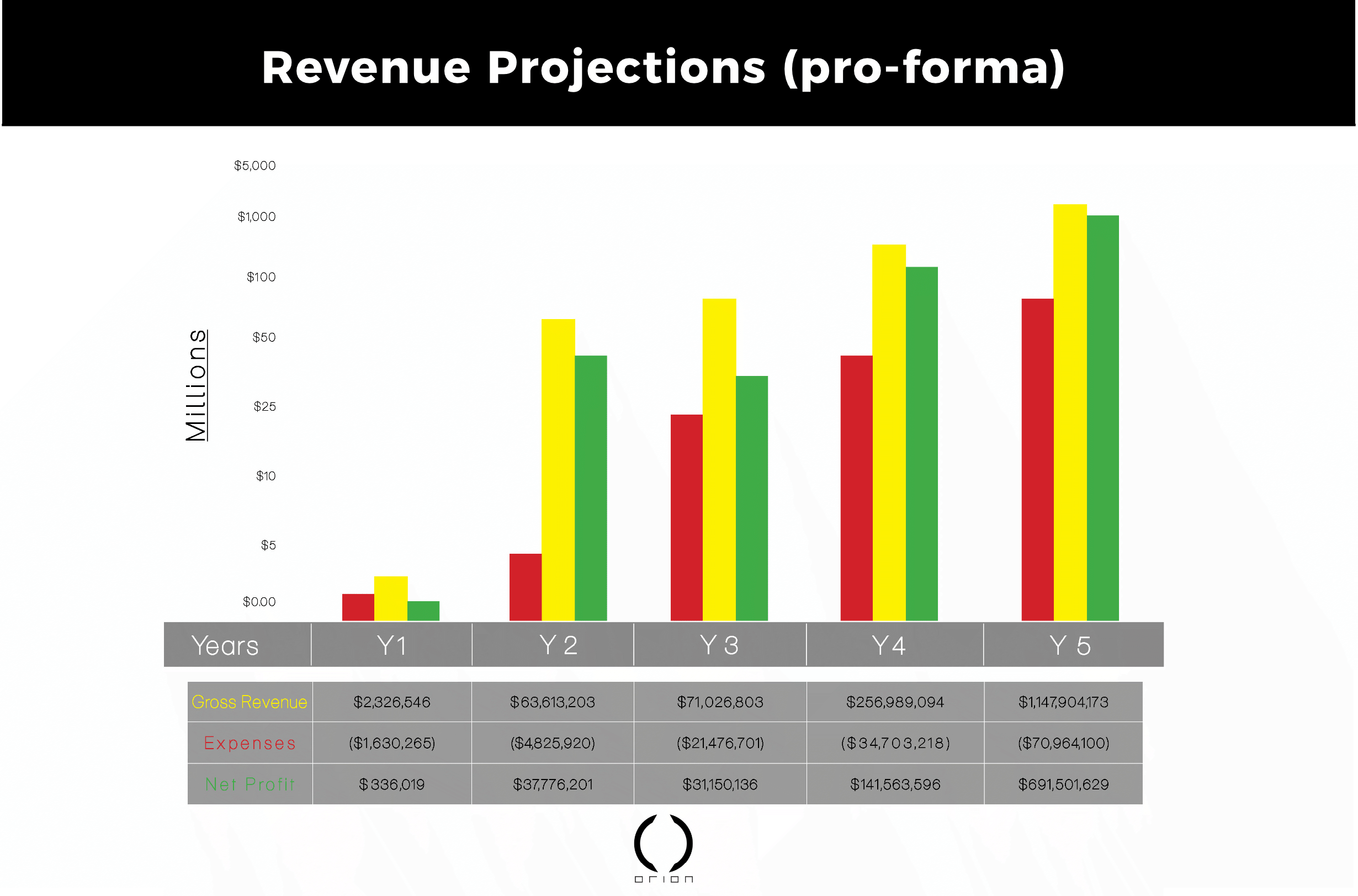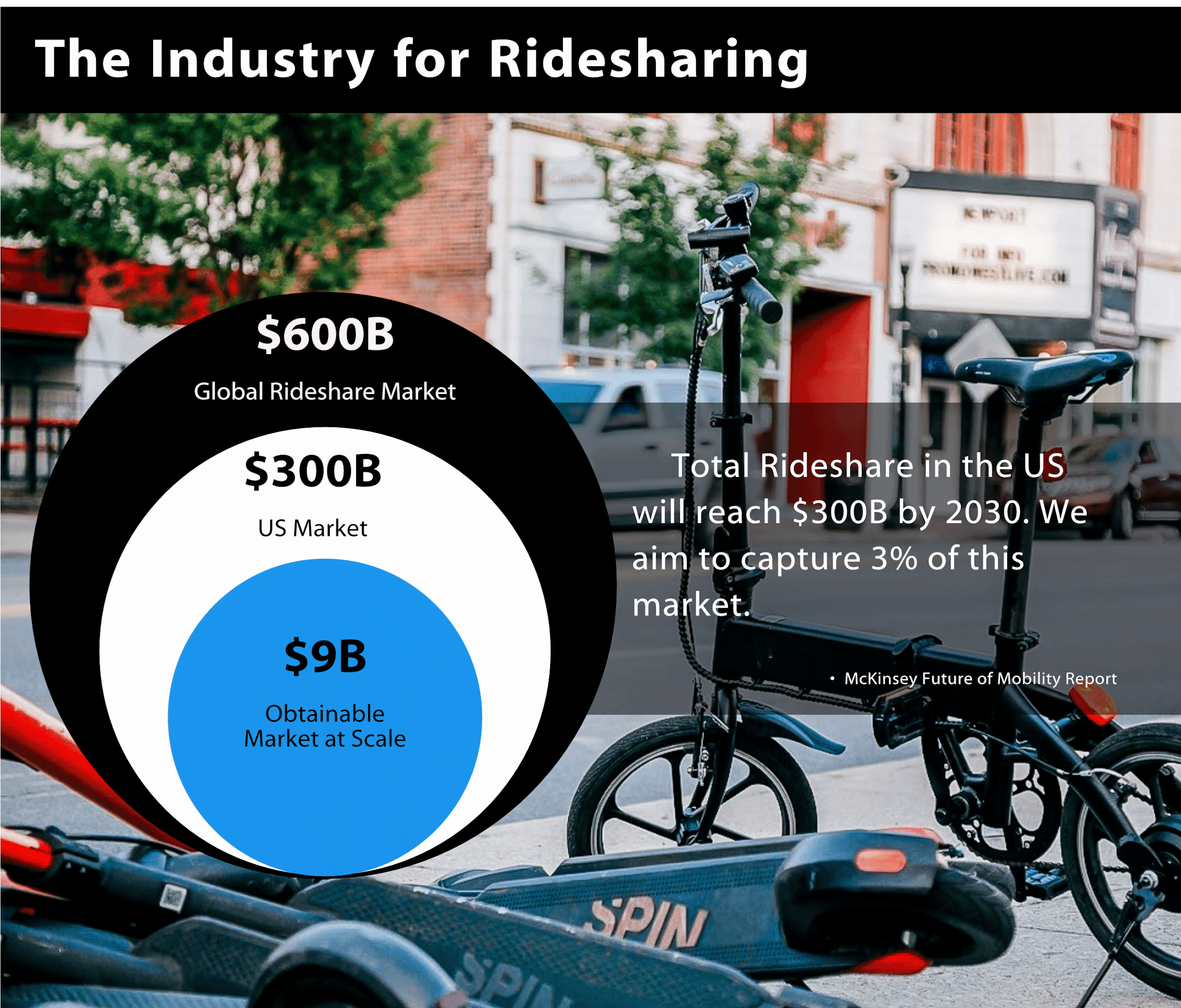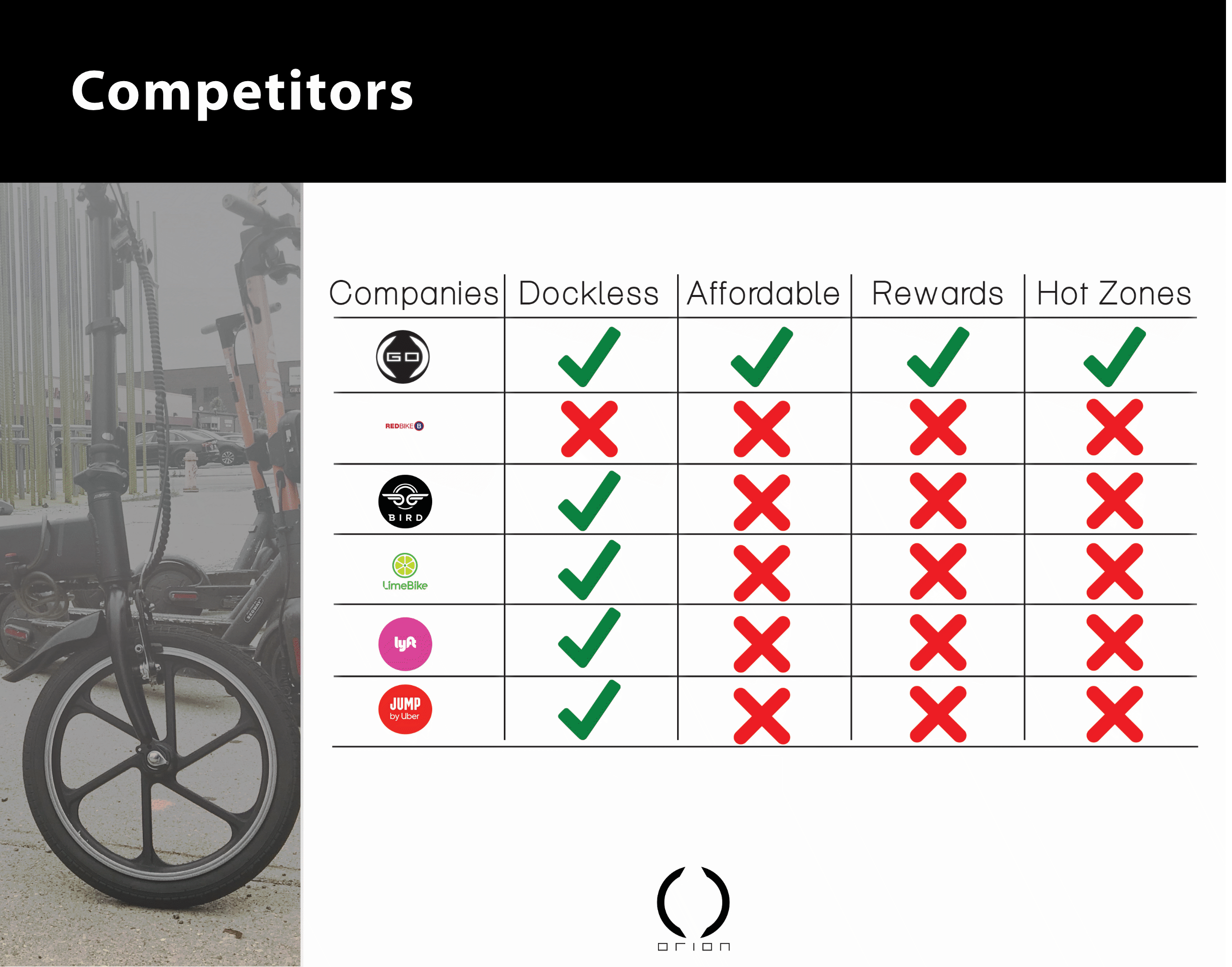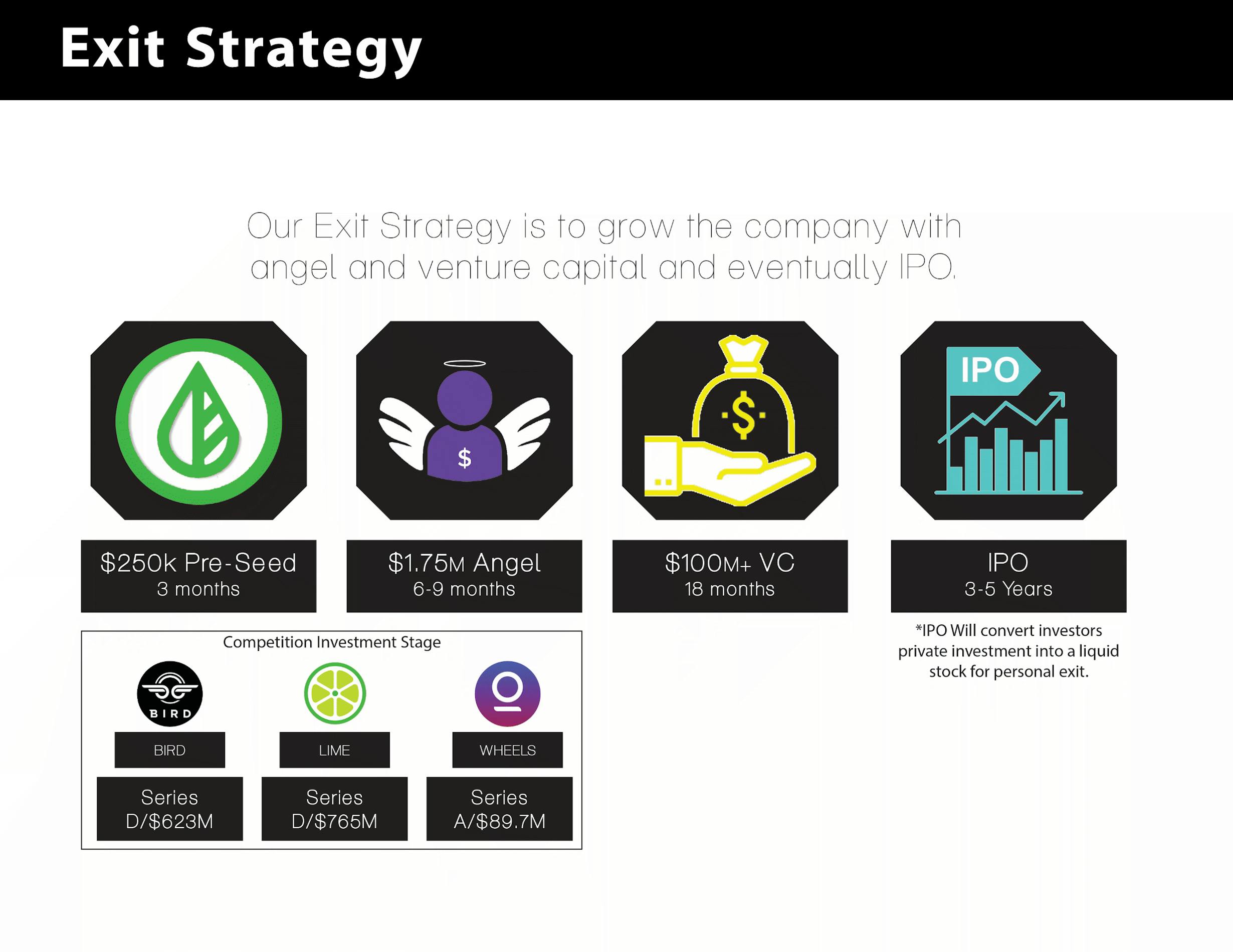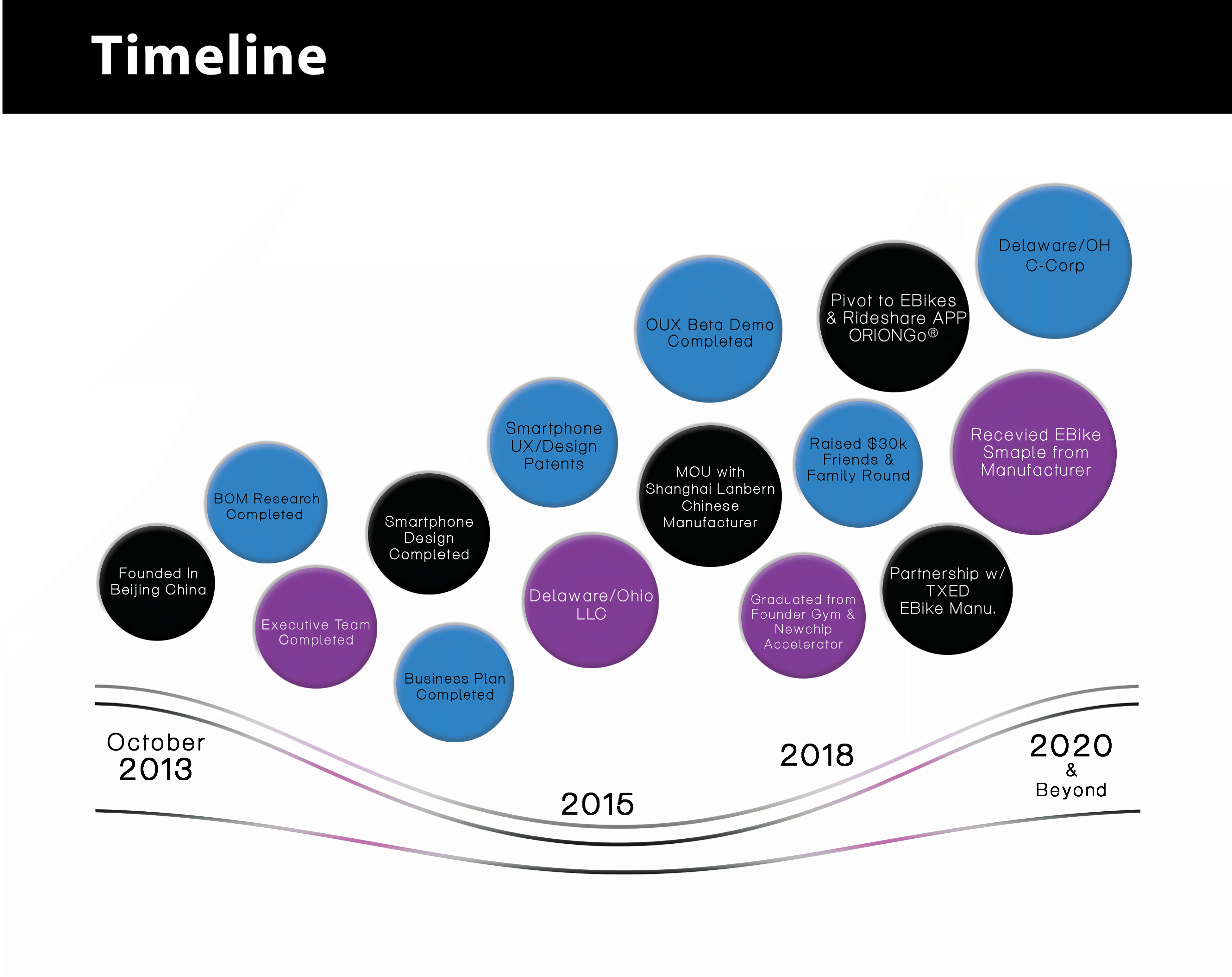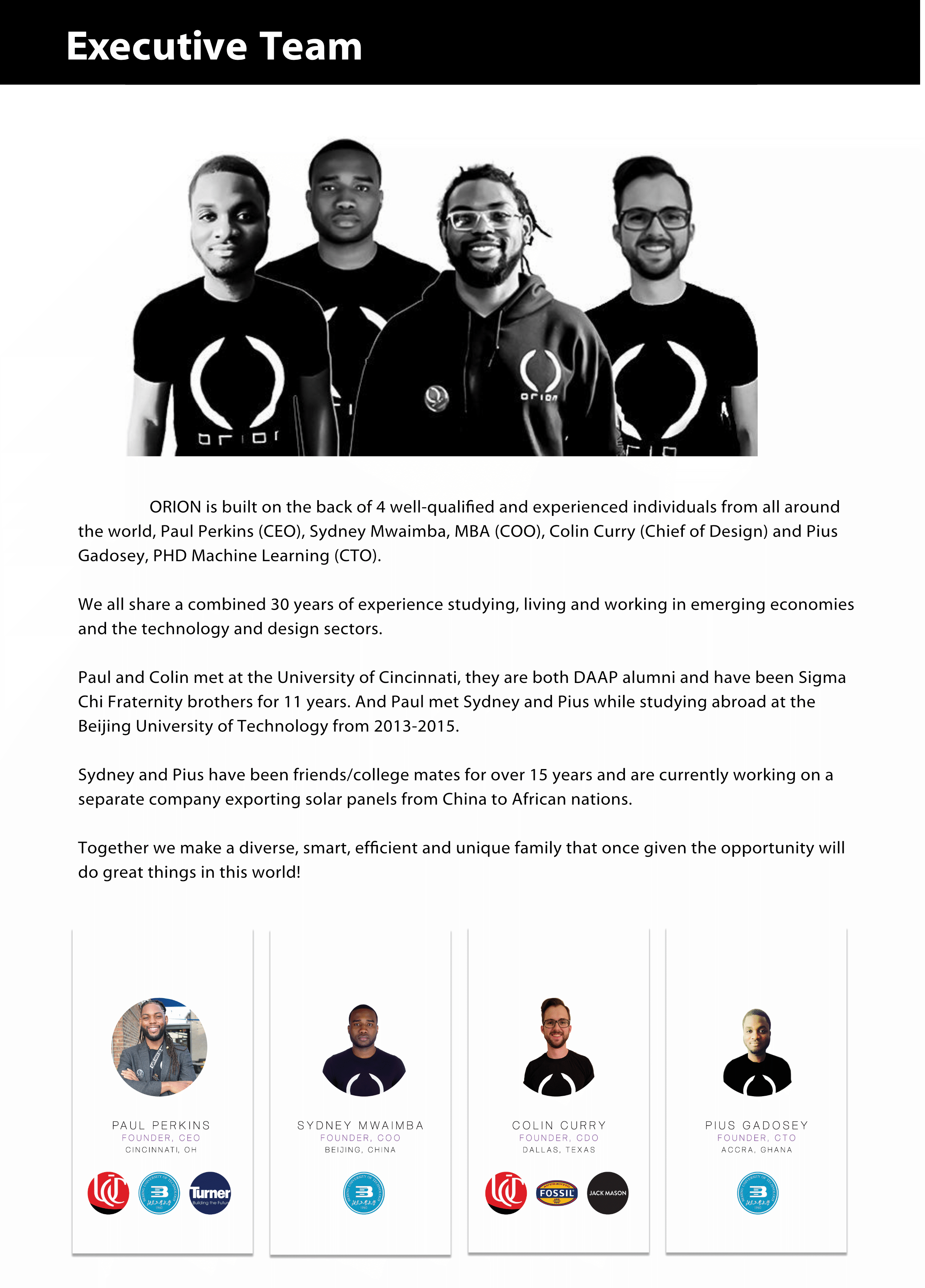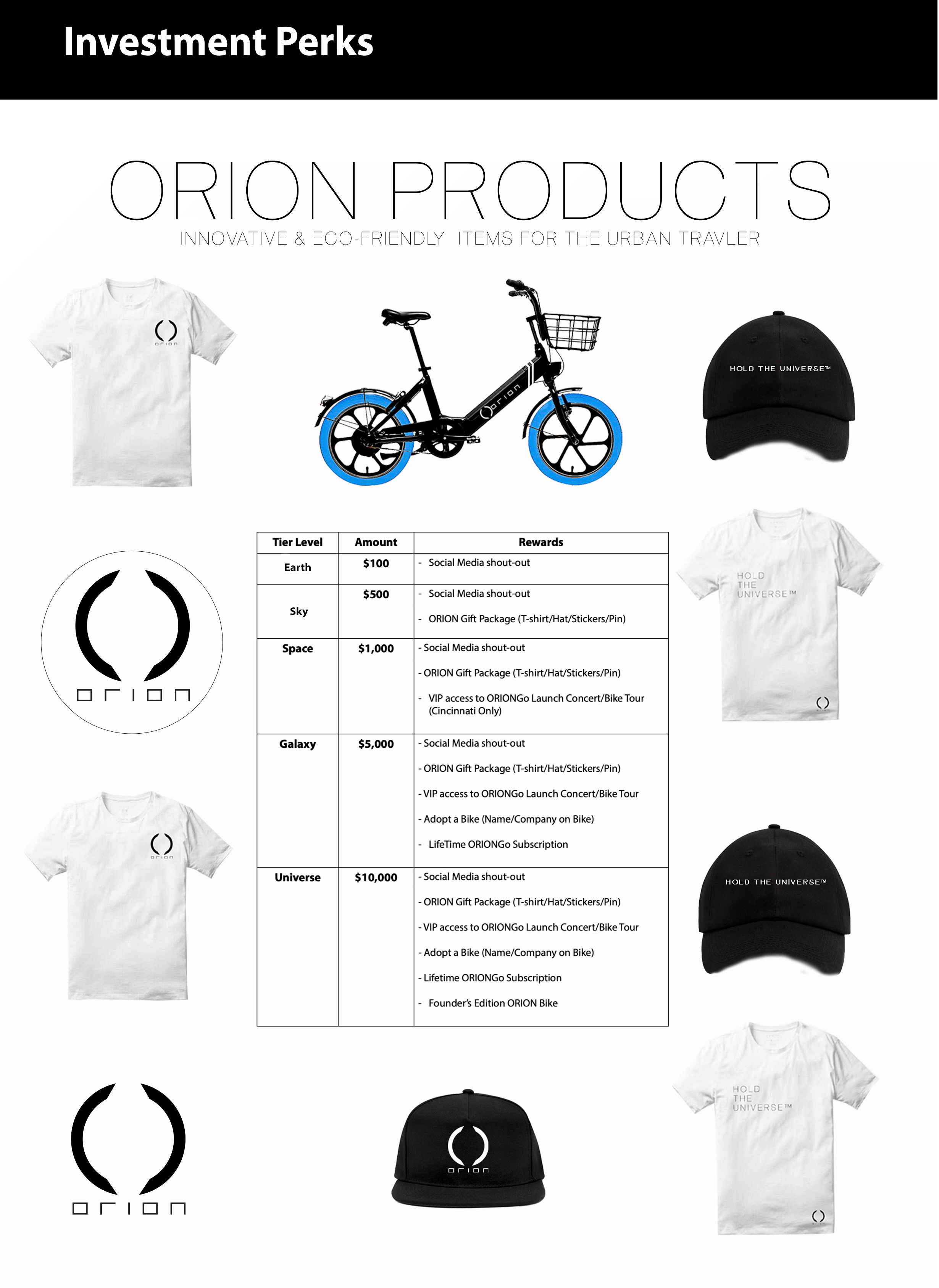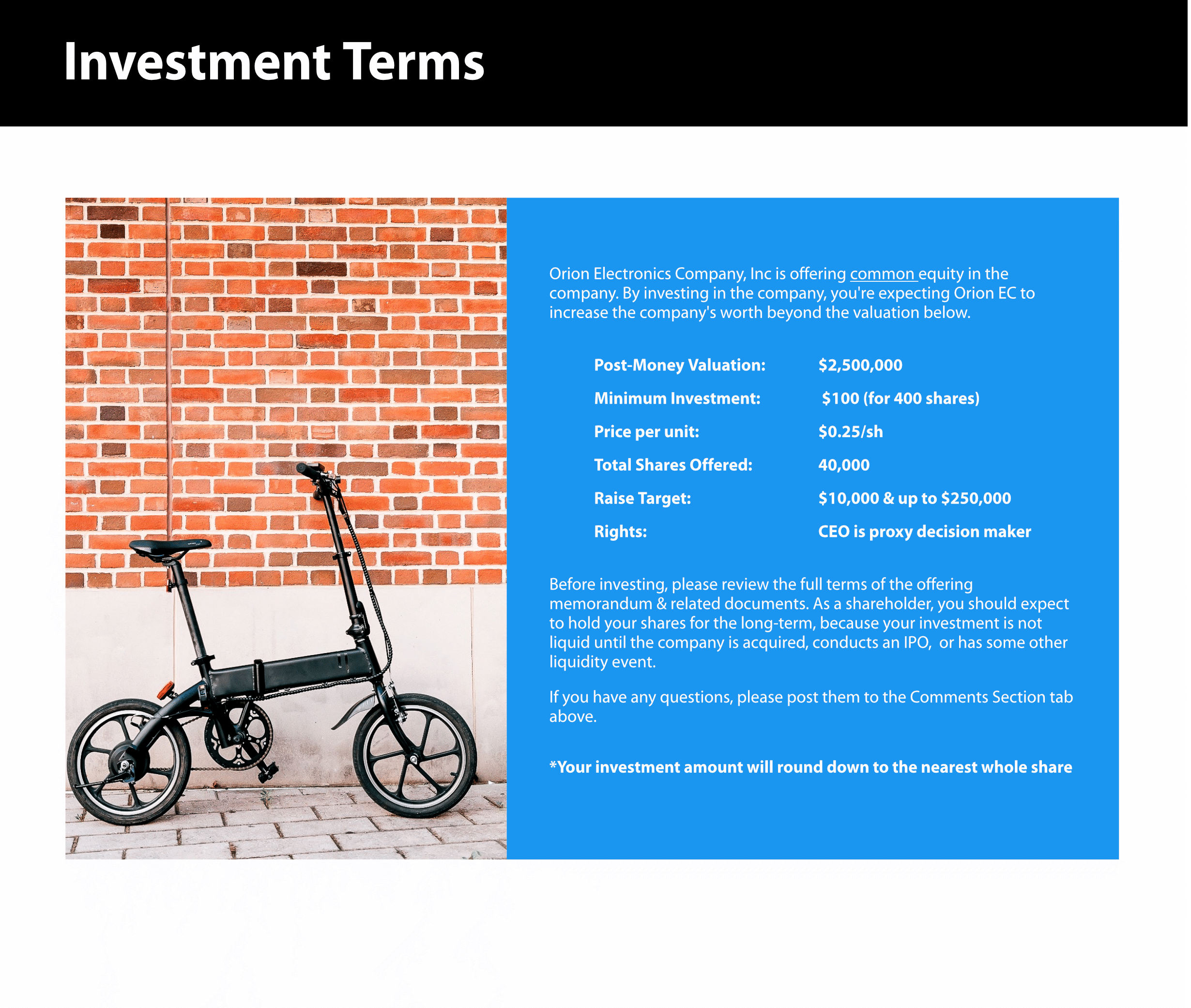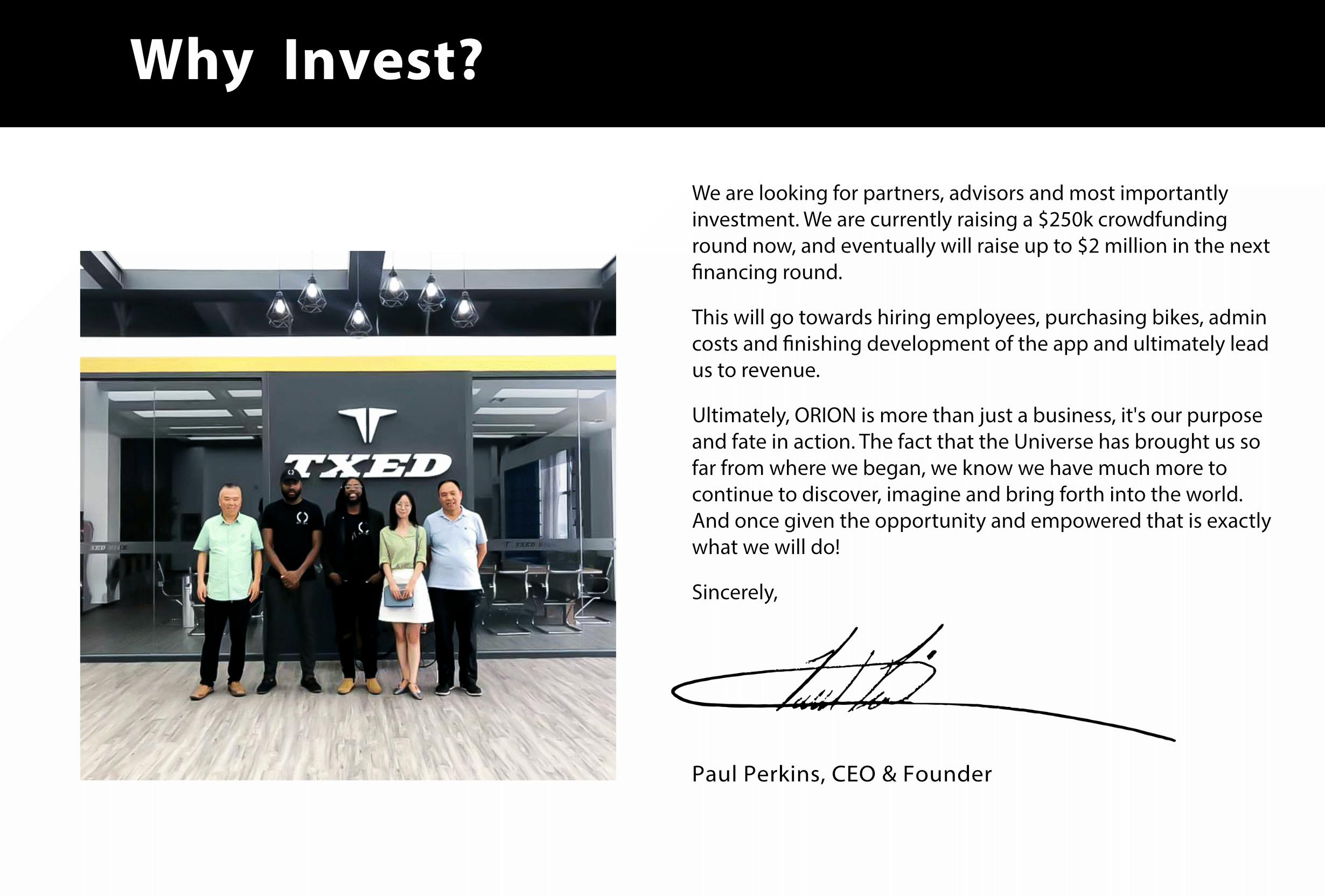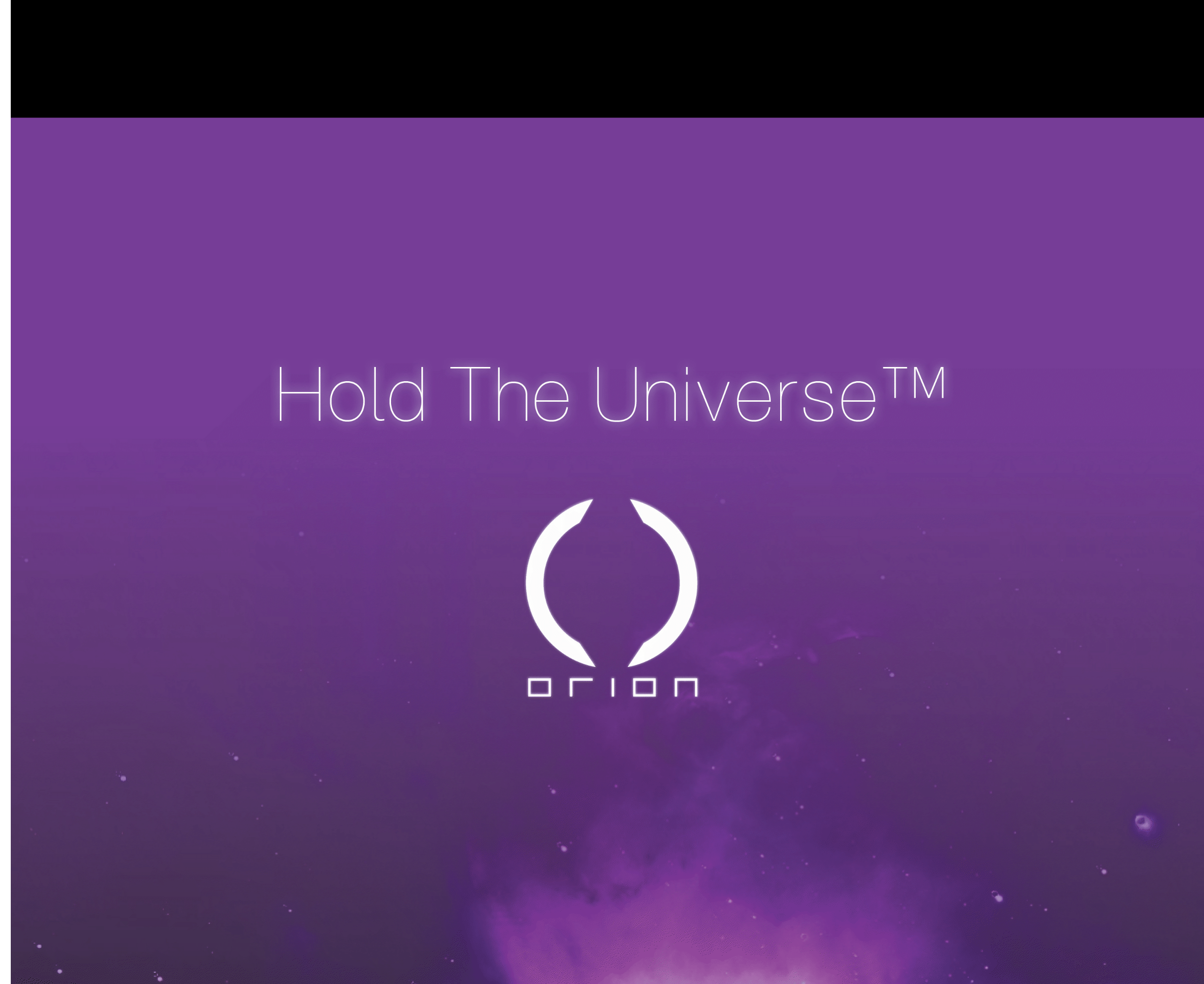 See who invested:
Solid problem, solution, addressable market; Exceptional team; Good upside investment potential.
- Charles M.
Latrice E.
Faith in Paul Perkins and more in God~ future planning for future blessings ~
- Wendy W.
Cody F.
I believe in hardworking individuals
- Brian M.
I support the Orion team and their vision. This product is needed in communities across the globe. Keep going!!!
- Kevin L.
This Company is on it's way to BIGGER SUCCESS in 2021 and forever....
- TRACIE M.
When ride together, support each other-bad boys for life!!
- Brennan W.
The scope it has to develop in future
- Ruthvik chowdary C.
Julienne B.
Matthew R.
Kidus B.
Adam M.
Latrice E.
This concept appears to be working fine in Atlanta and I would like to see it expand to other places while build wealth.
- Victoria L.
I believe that this is the future! I believe in Paul and his team to bring a quality product to the consumers worldwide!
- Aaron J.
Aware of this company from public founder meetings and ongoing email and web portal updates with the founder. Met the founder Paul Perkins long ago.
- CARL M.
You already know!
- Asha S.
Justin B.
I believe in the vision of this company.
- Na'Shawnda P.
Supporting the Urban movement and opportunity to get in on the ground floor in a company.
- ANETT M.
I believe in Paul's mission. Friends support friends!
- Ashley C.
Willie L.
Paul & team are a special group. I strongly believe in their vision.
- Nicholas H.
keon K.
Adrian R.
I know Paul.
- Alma Shirley S.
Anurag S.
I believe in what the company stands for and it's potential impact on society.
- Brandon M.
I believe in the founder and the company.
- Bendly J.
Saw a friend post on instagram. I also just started a business, I respect the hustle and want to support other people trying to create positive change.
- Kory Q.
Sounds cool. I upped my investment to get the gift package.
- Marc M.
Ciara P.
I believe this is exactly what the community needs to help them become economically sustainable.
- Lisa P.
Michael P.
I believe the company will grow
- Raheal Y.
leveraging tech to solve problems that affect us, i believe in the vision.
- flo a.
CEO is forward-thinking and has the passion to be successful
- Calvin F.
SHALOM I.
Colleague recommendation
- Bernie D.
I believe this will be a great investment! I believe in the owner :)
- Diamond T.
I believe this is a good investment in making transportation sustainable!
- Lisa P.
Love to see young black businesses succeed! Keep pushing forward.
- Collin W.
Sustainable transportation and a dynamic leader!
- Colin G.
Great management and CEO.
- Chukwuemeka U.
Hometown Heroes
- Robert M.
Believe in the vision.
- Carl (Pxvce) H.
Supporting black company in the tech space. Watched the Instagram live video today and it was very informative. Praying for prosperity and growth in the near future.
- April W.
Justin B.
I ride my personal bikes for recreation and I also my a .75 mile commute from my parking lot to the office. Affordable transportation options are just as important as affordable housing. I saw the story on WCPO and watched the presentation video on YouTube.
- Kevin M W.
Daryl M.
Love the vision!
- Ashley B.
Huge fan of E Bikes
- Wesley B.
I believe in Paul, the company, and his incredible vision.
- Jacob B.
From one entrepreneur to another, we stick together. To accomplish a goal, we have to step out of our comfort zone and take a leap of faith.
- Terence C.
Because I support all Black Owned Businesses..
- Leah W.
I believe in Paul Perkins
- Cameron N.
The concept and technology they adopted for well being of environment
- Shubham G.
McKenzie S.
Kidus B.
Deidre T.
Michaela R.
I believe it to be a good up and coming company.
- Benjamin B.
Just got out of debt and I want to start having my money work for me. Seems like a great company to be apart of.
- Seaven C.
I believe in Paul!
- Jason A.
Abdikani R.
RICHARD LOMINYO M.
Jacob B.
Faith in the talent of Paul Perkins
- Victoria F.
I believe in Paul, this Company, and most importantly the product. Which I've had the chance to experience.. it exceeds expectations.
- Gilbert S.
Believe in this investment
- Jazzma M.
I've known the founder since he was in Jr. High School and have watched him grow into an extraordinary young man! He is family and I wish him all the success in the world!!
- Hussain T.
Joia M.
Arthur M.
Good work and vision definitely needs a support!😀
- Neeraj C.
Alejandro D.
Carmen M.
John C.
I believe in it!
- Brenda M.
Na'Shawnda P.
I trust Paul Picasso!
- Anthony R.
Sendek A.
Marc M.
I met Paul Perkins a few years ago and I think he is an awesome visionary and I am excited for the future of Orion!
- Elisha R.
keon K.
Strong believer in eBikes as a viable option for commuting as certain cities embrace alternative forms of transportation.
- Tony F.
Mannie C.
It will, without a doubt, expand quickly, in my opinion.
- sajan t.
I'm a believer
- Benjamin J.
I believe in the product!!!
- Michael H.
Ryan V.
Paul Perkins is a dope individual with a genius that is unmatched. This is exactly what is needed in the cities these bikes add quality of life in uncertain times and many simple tasks can be simplified with the installment of these at universities.
- Carlee B.
Questions or Comments?
Jenil G.
INVESTOR

over 2 years ago

Hello, Can I get a exit in series A or series B round? because waiting till the IPO might take too long!!!