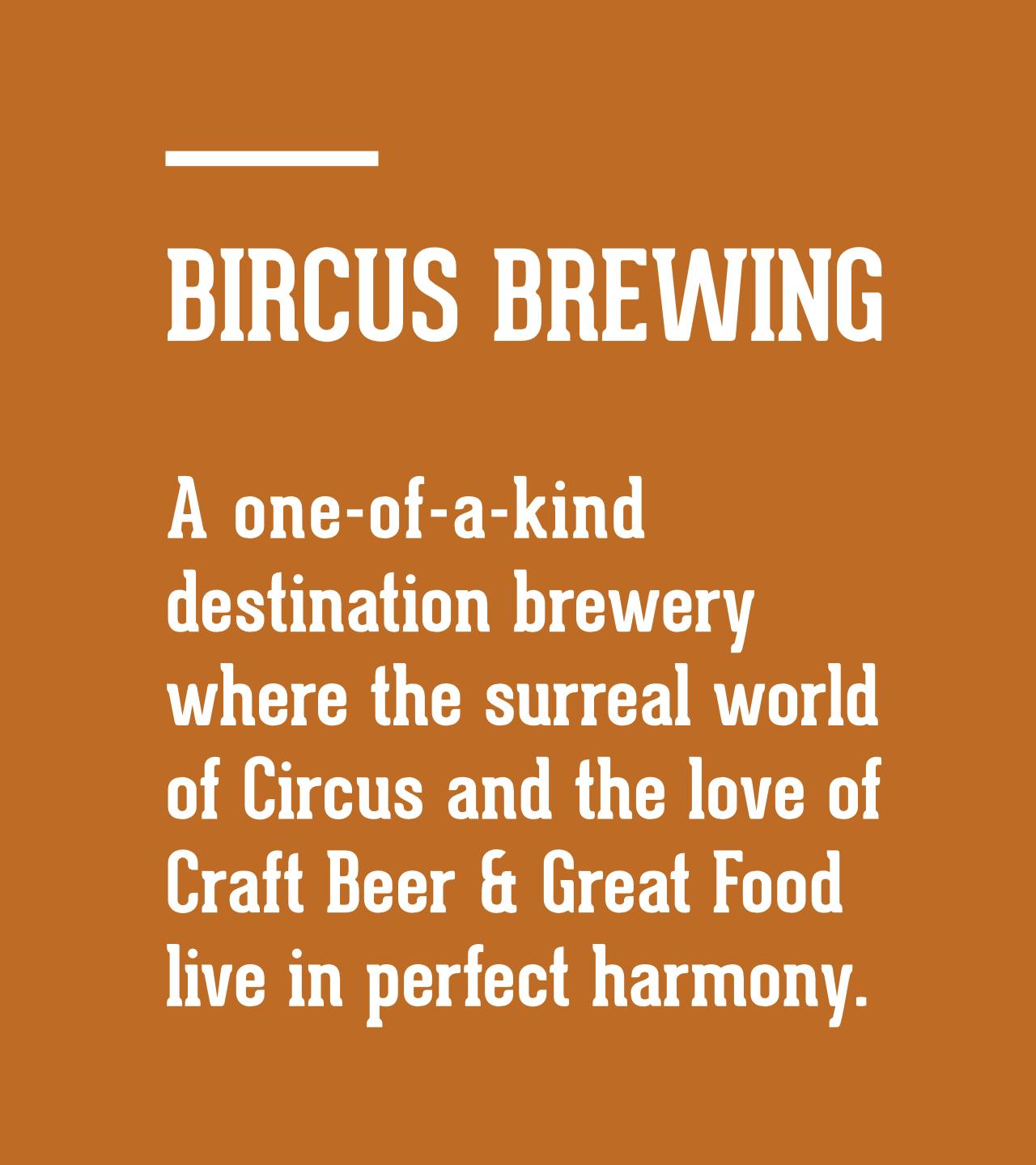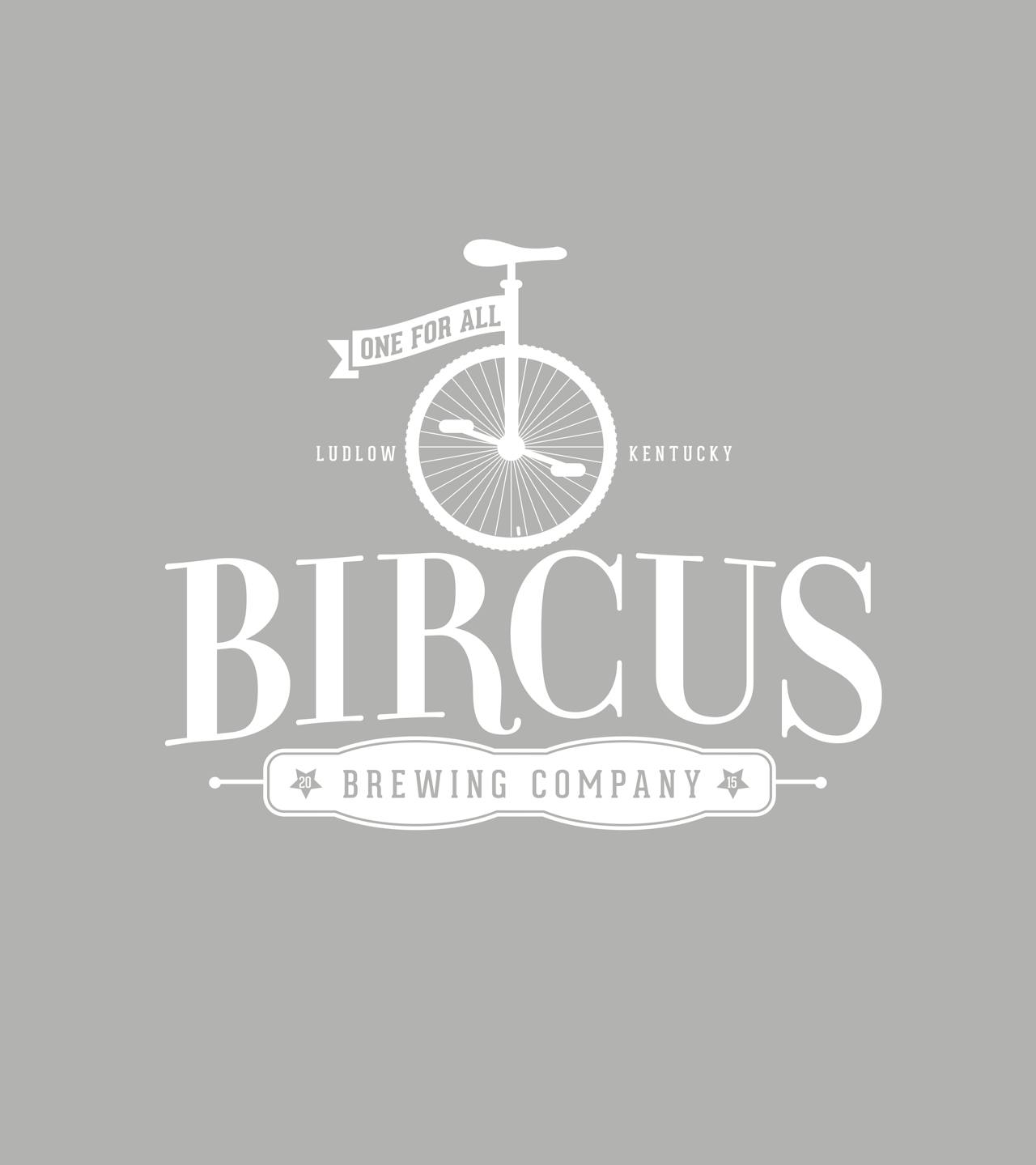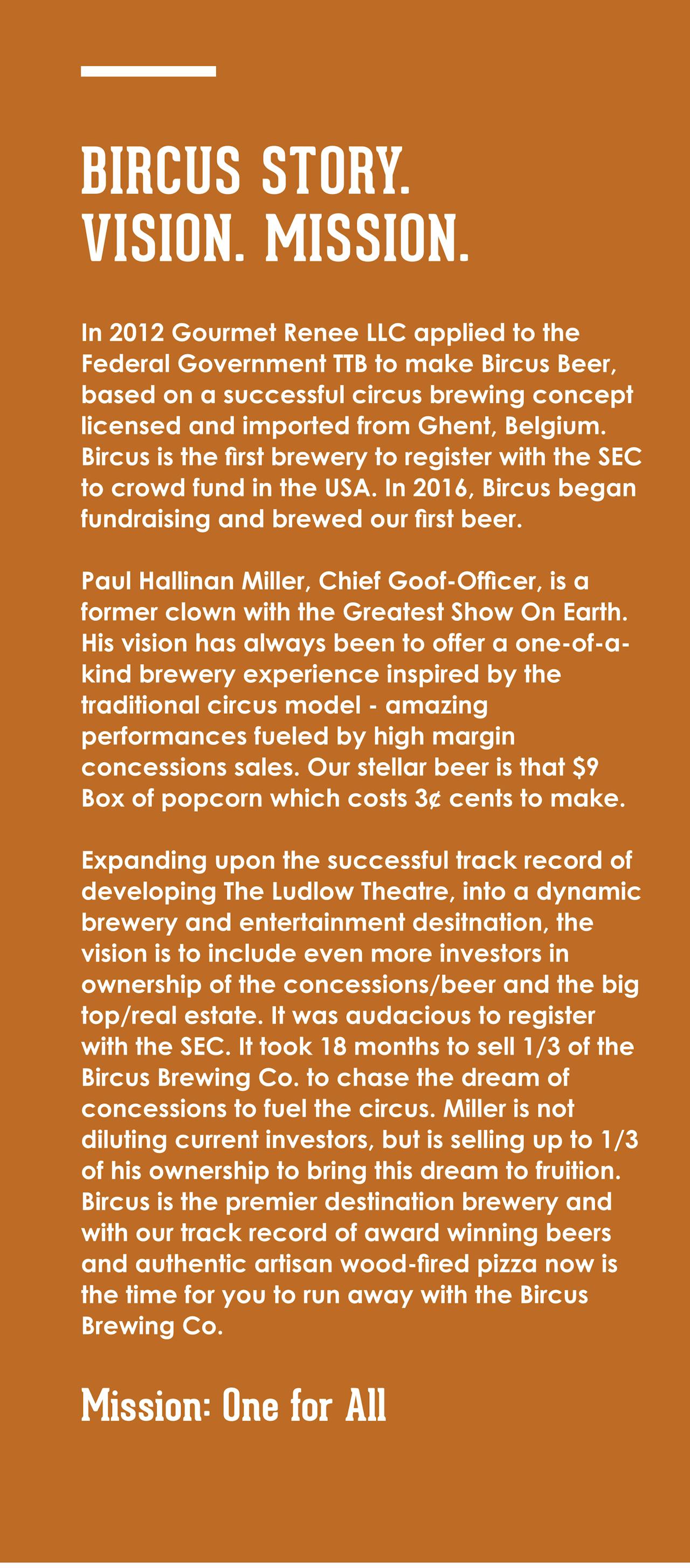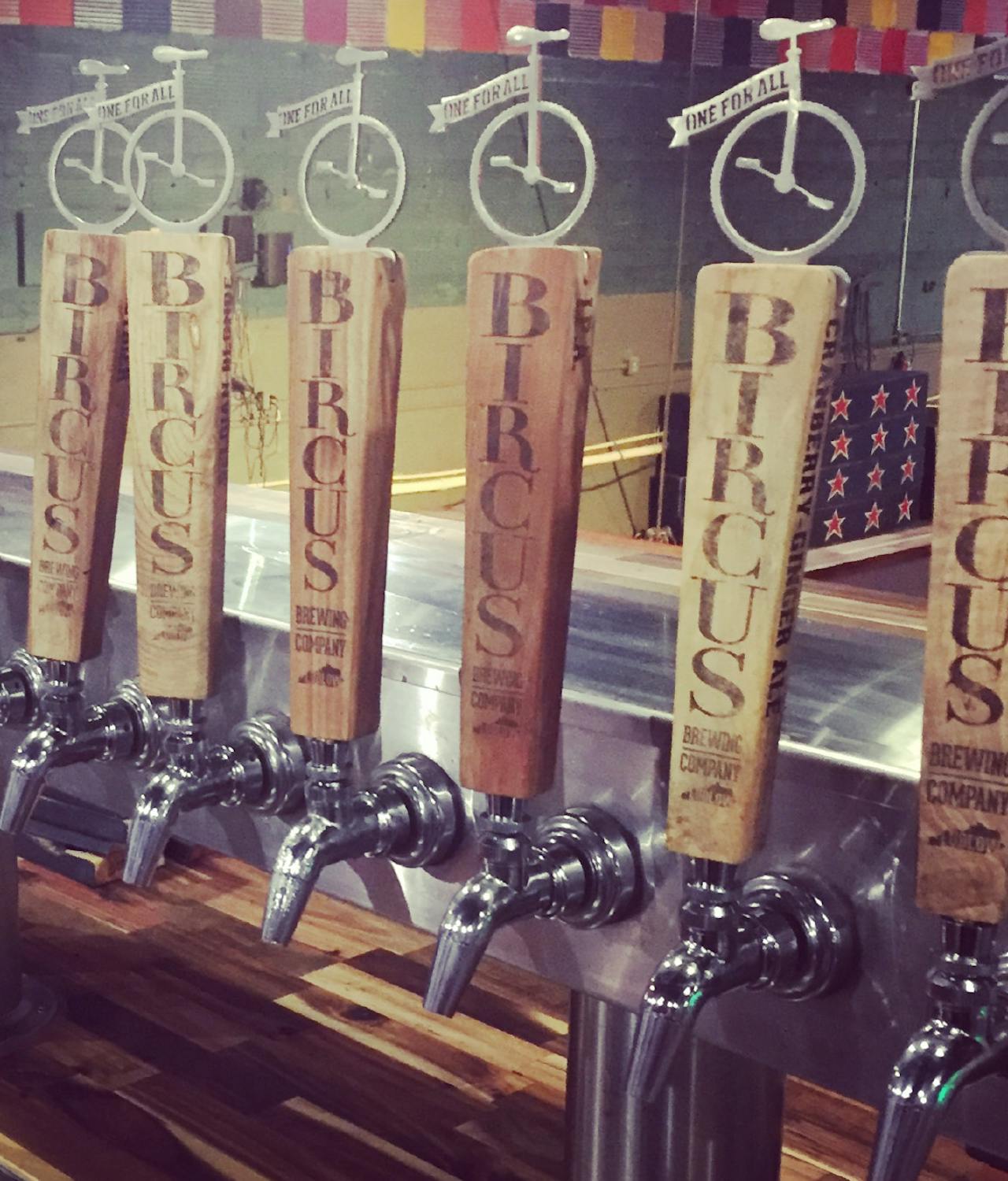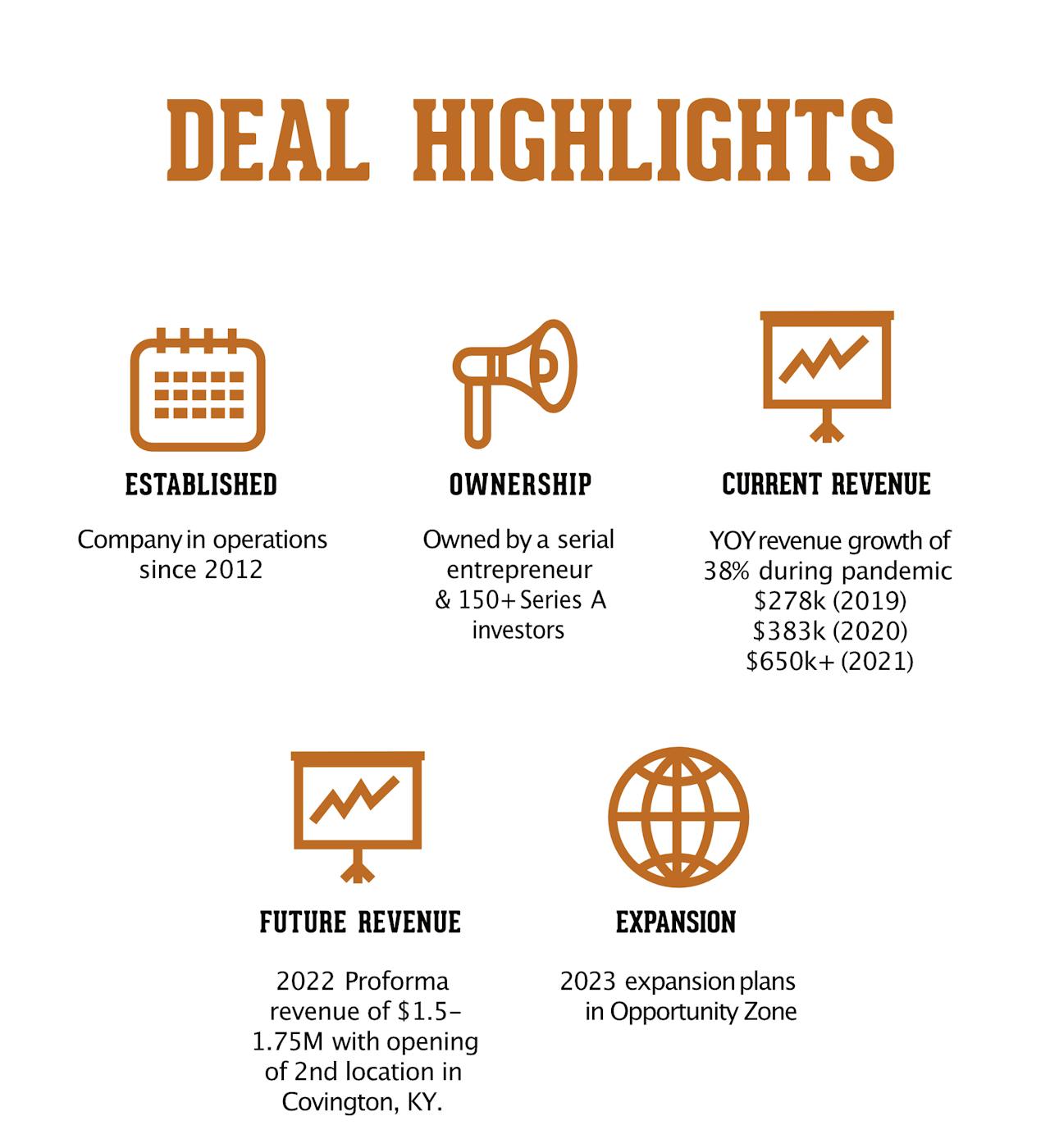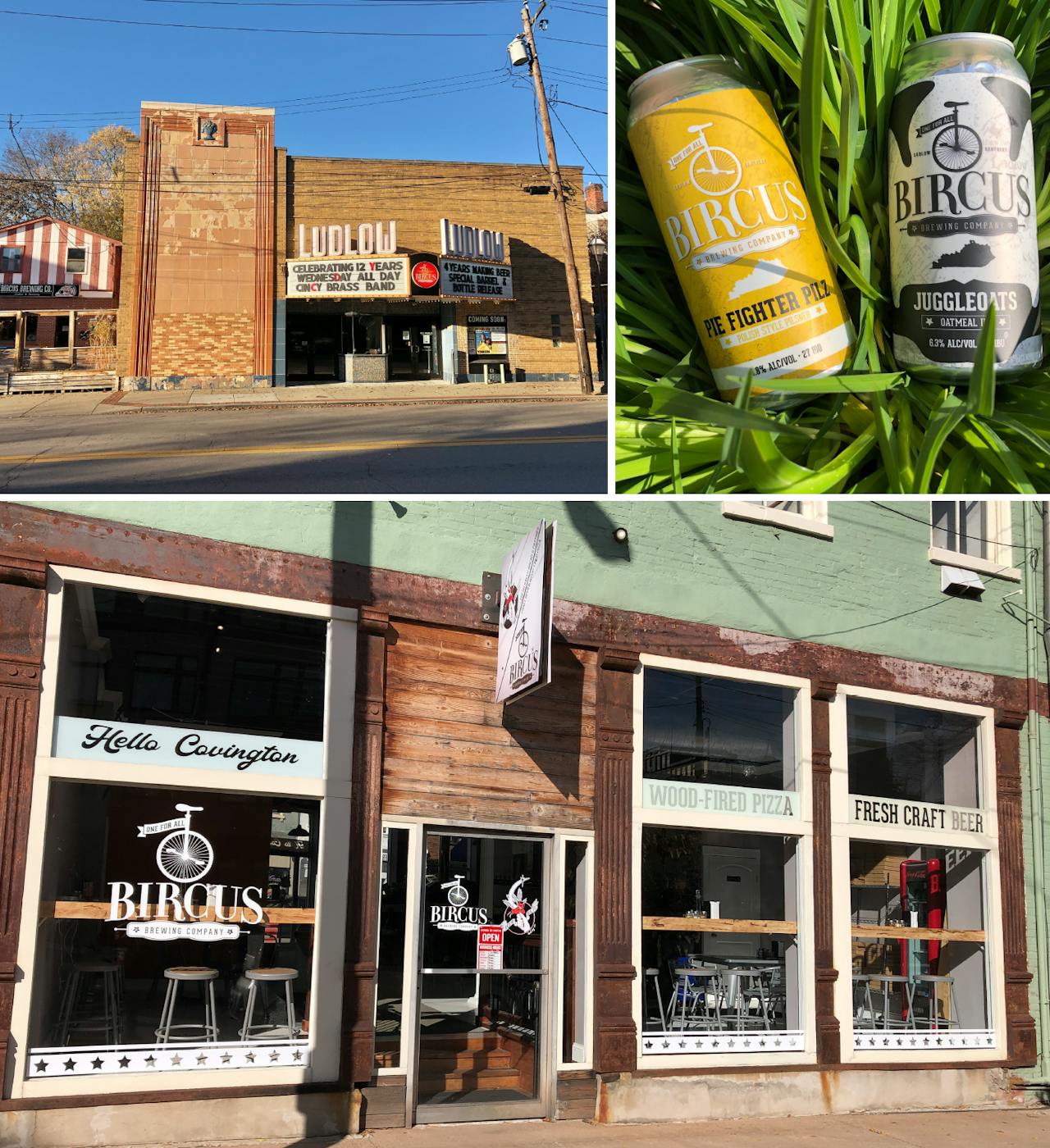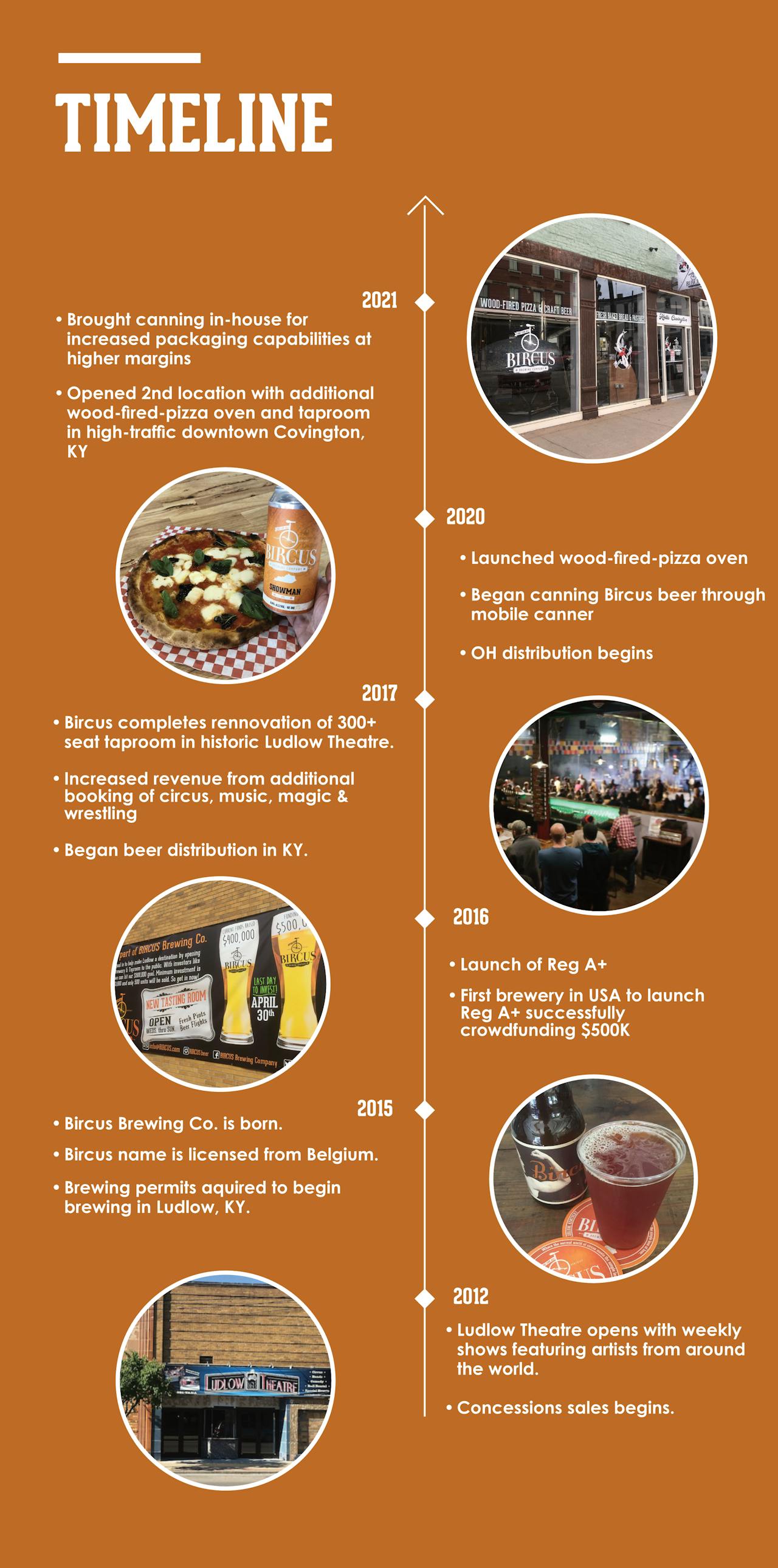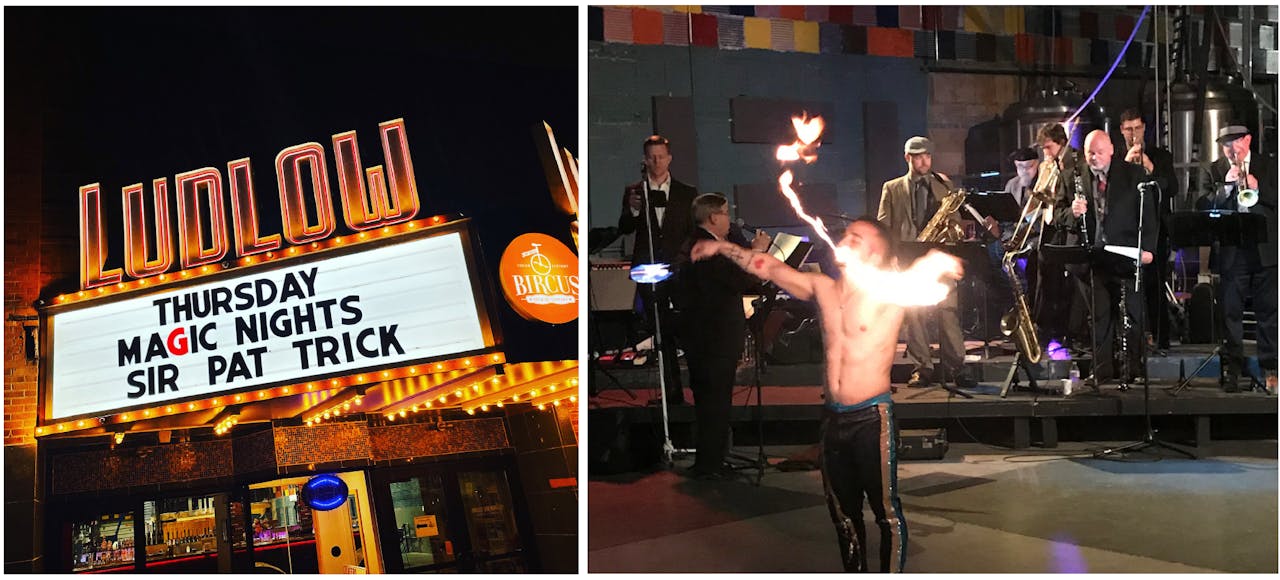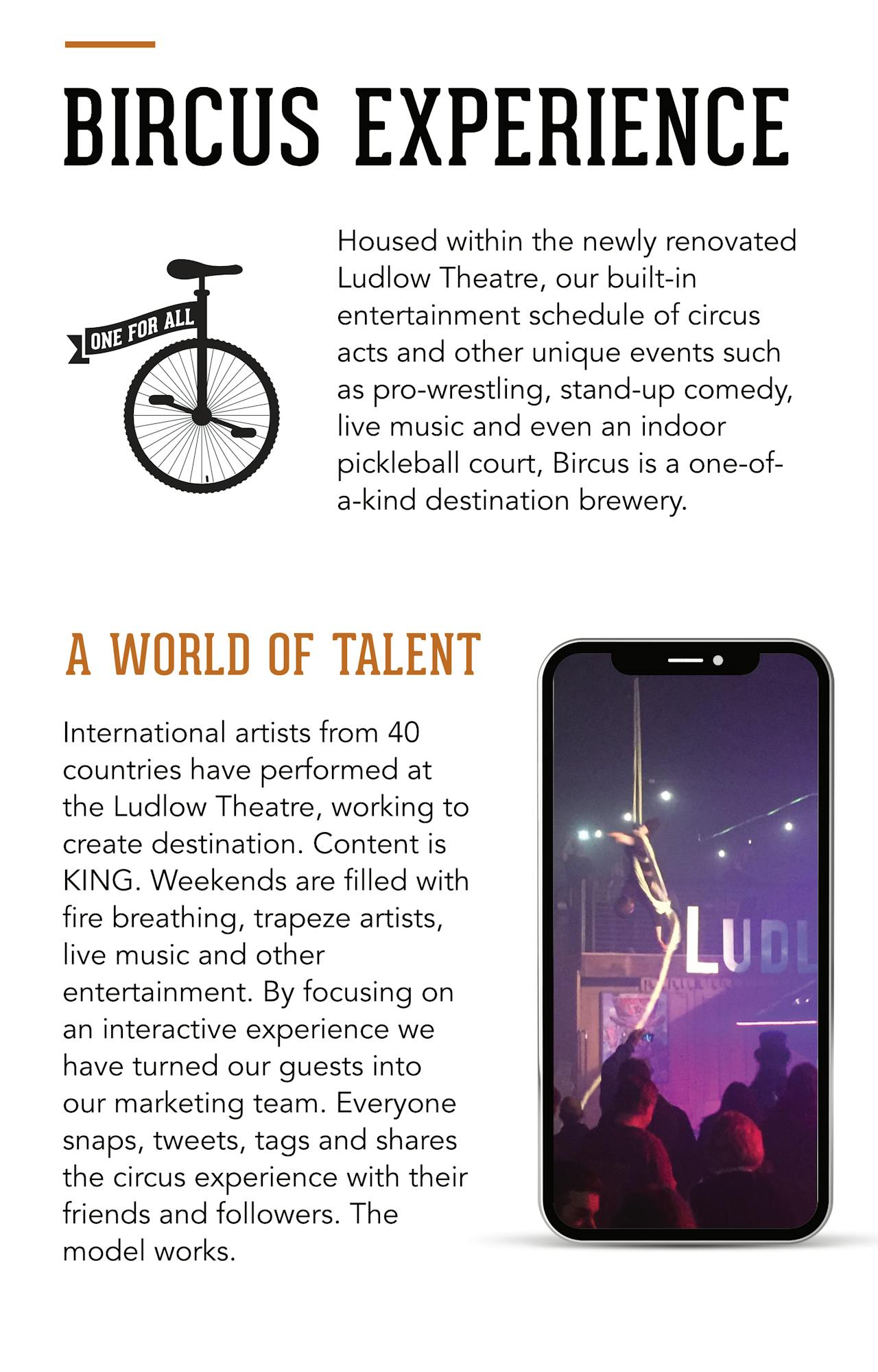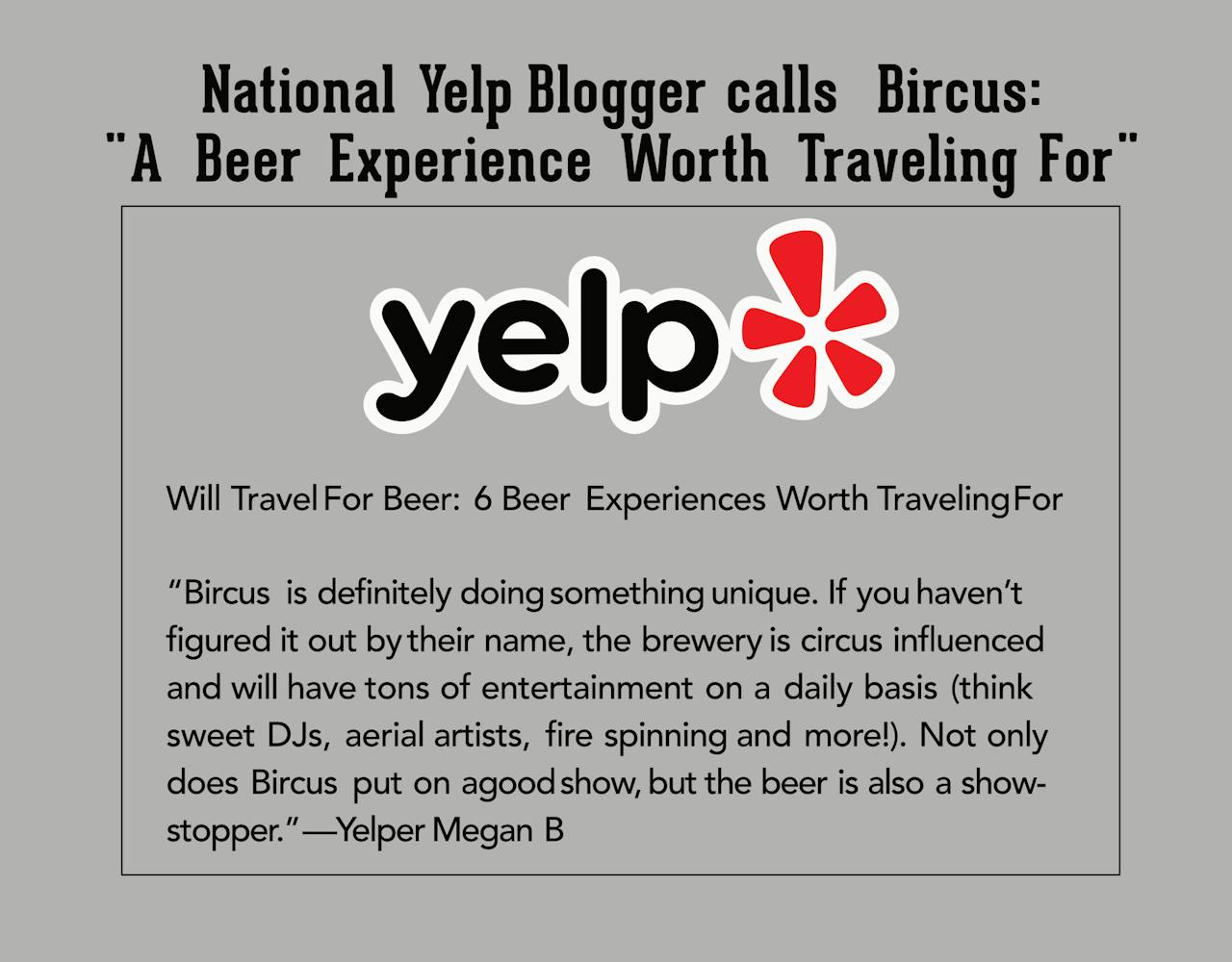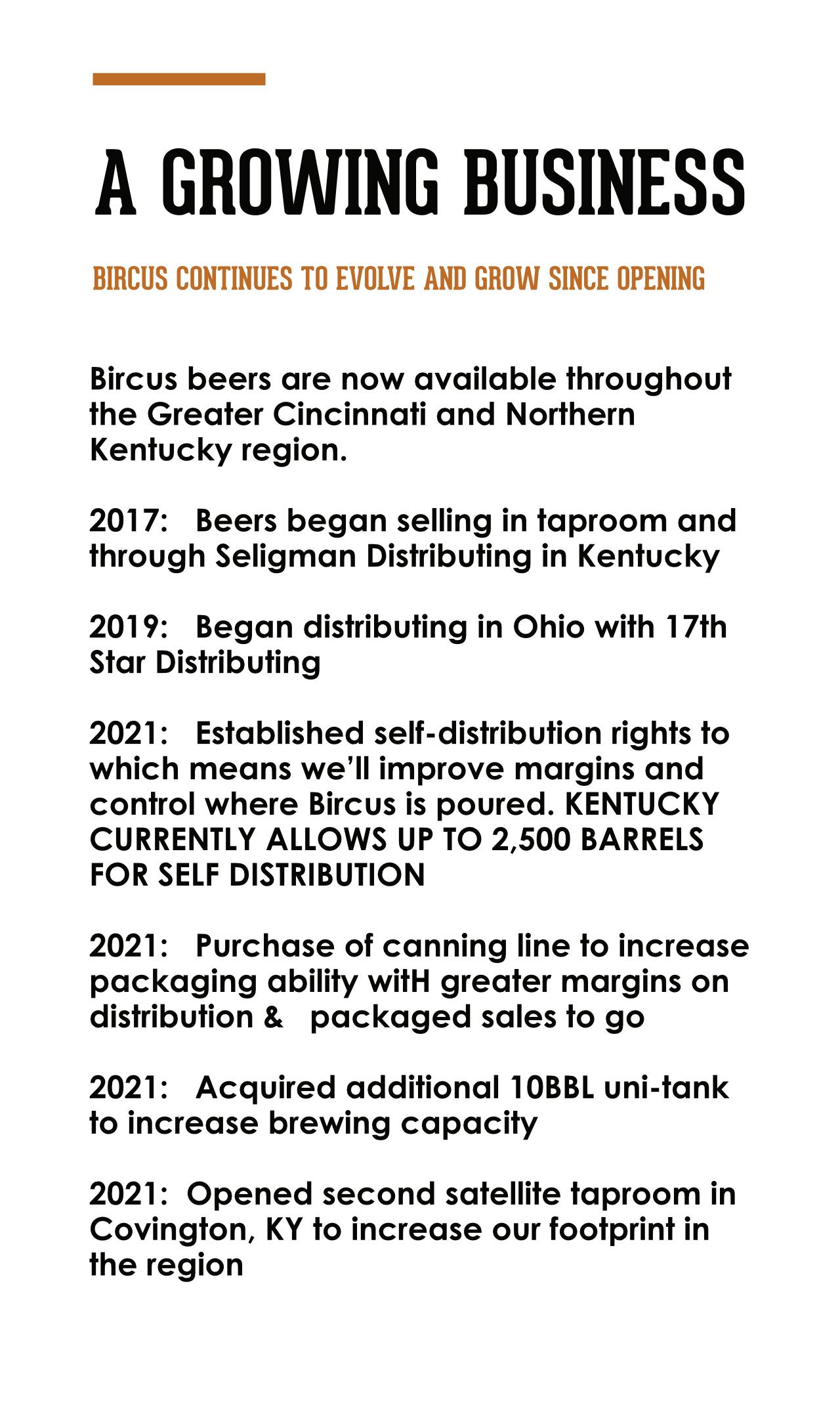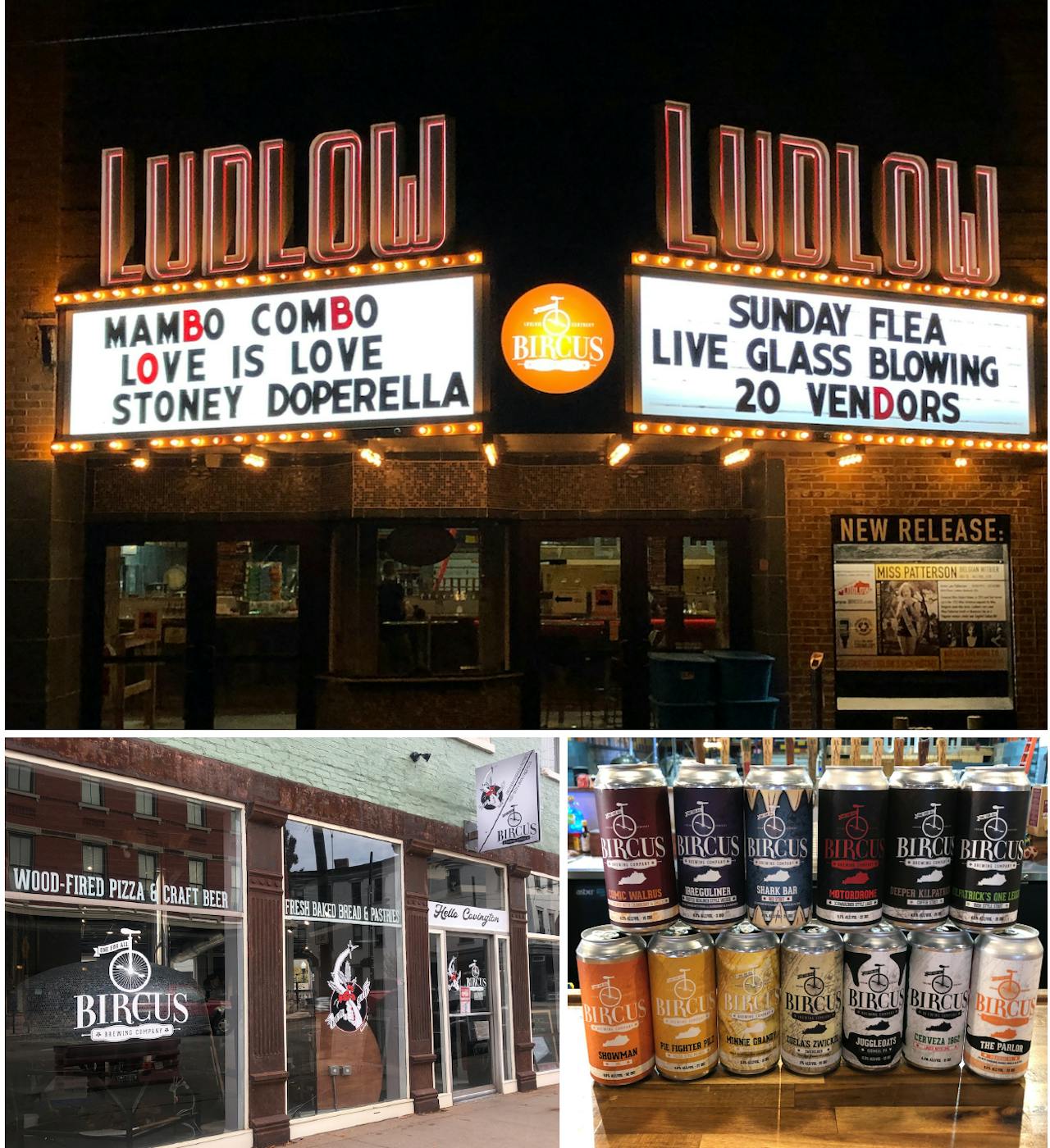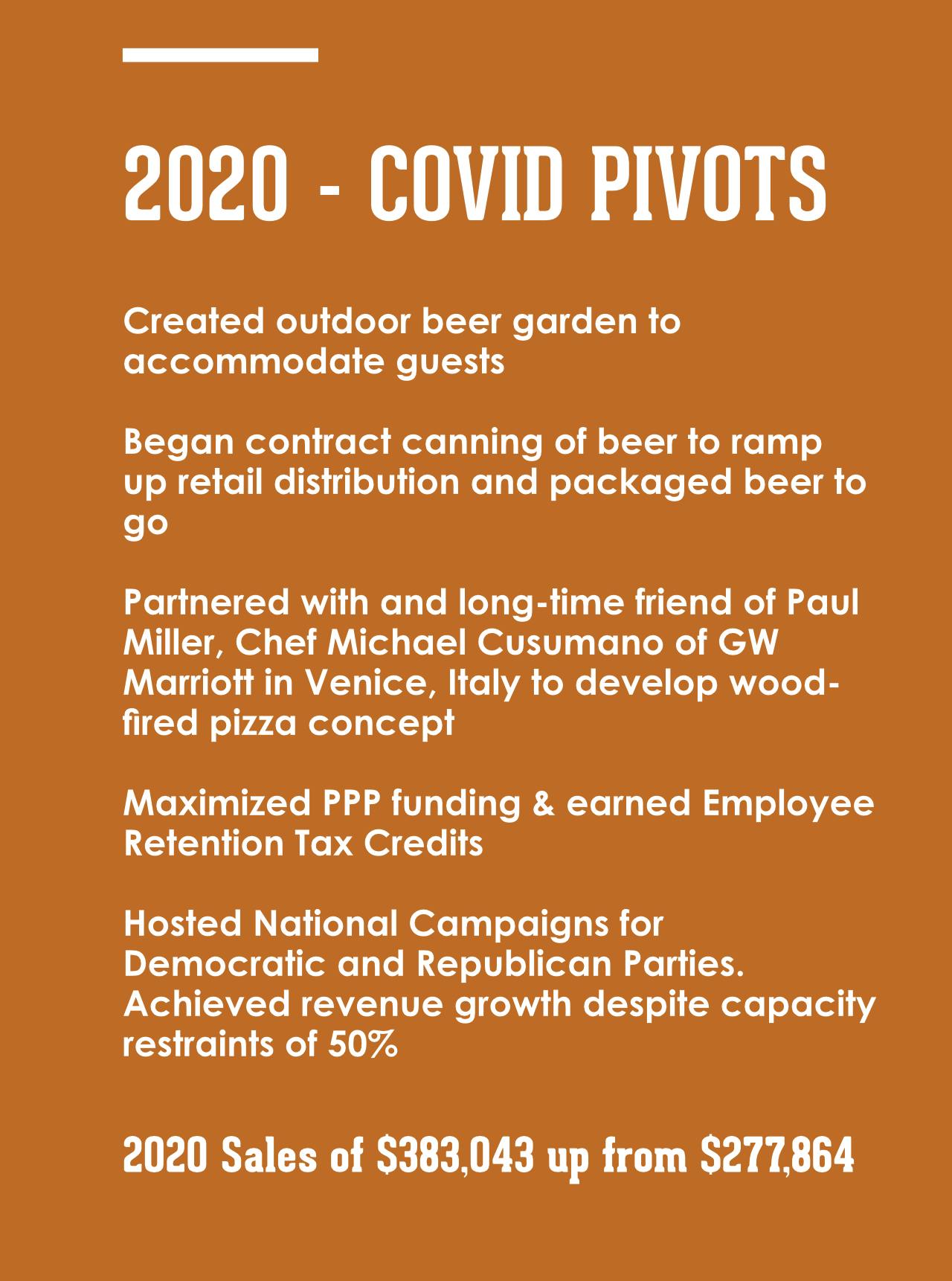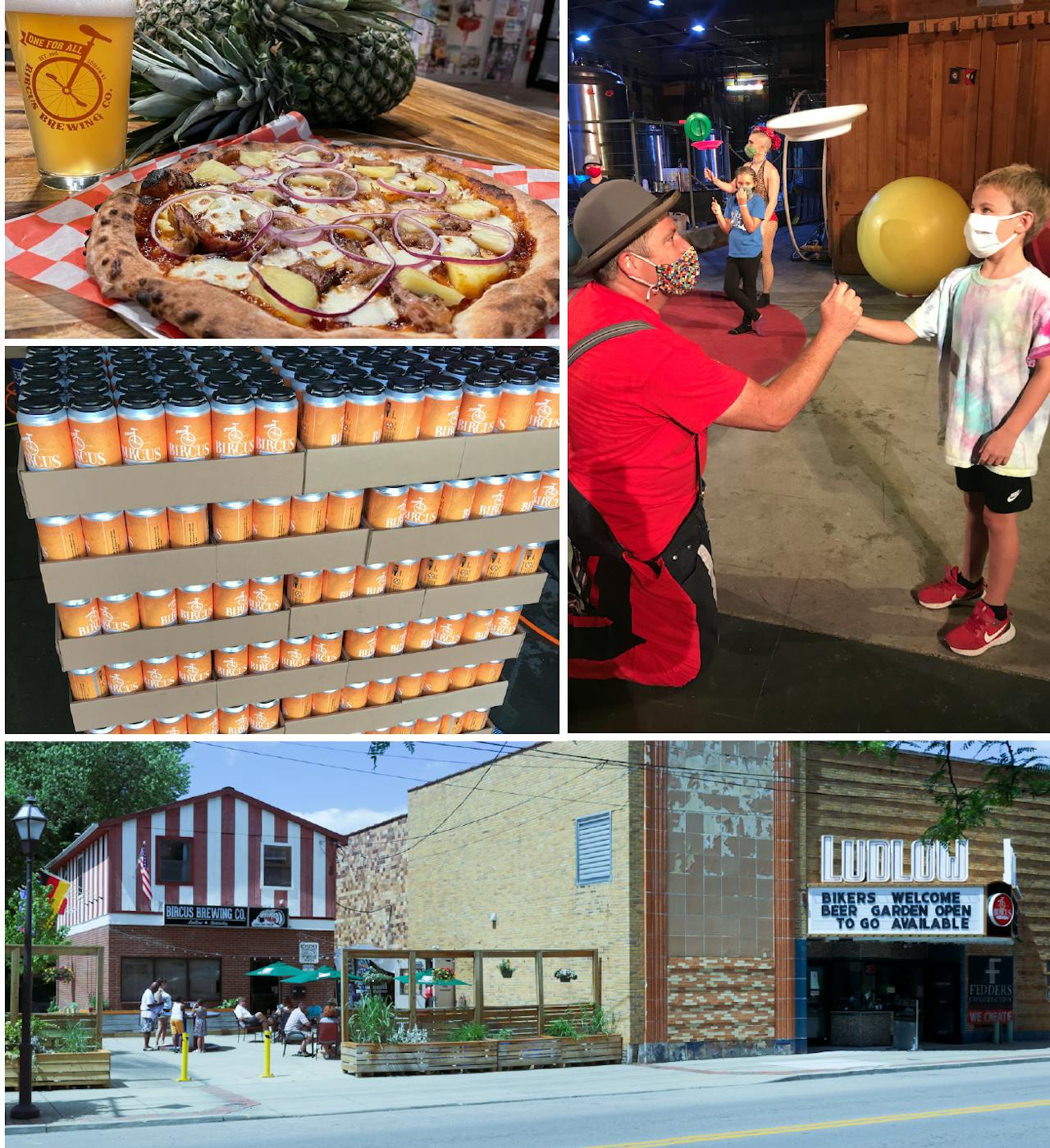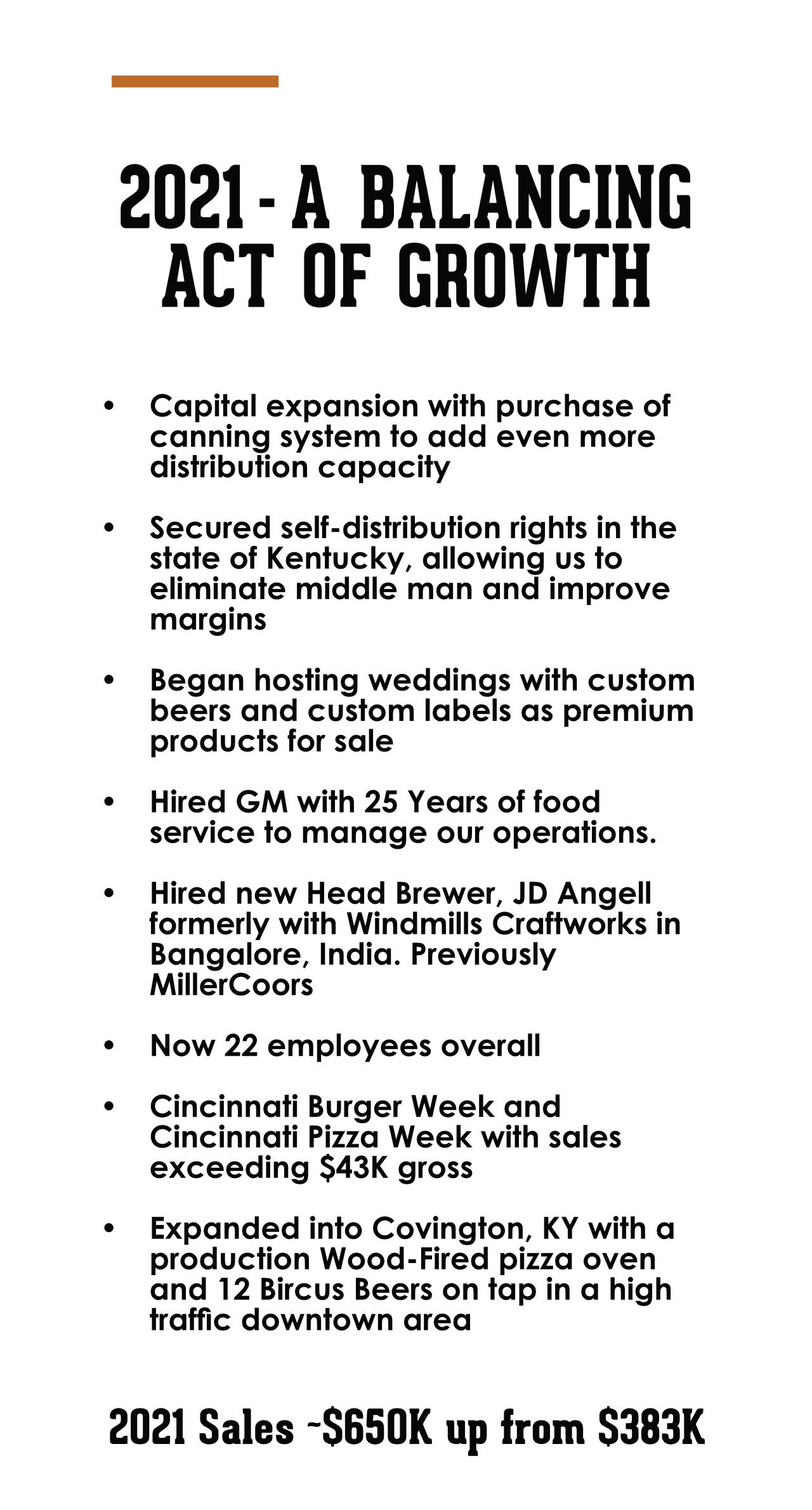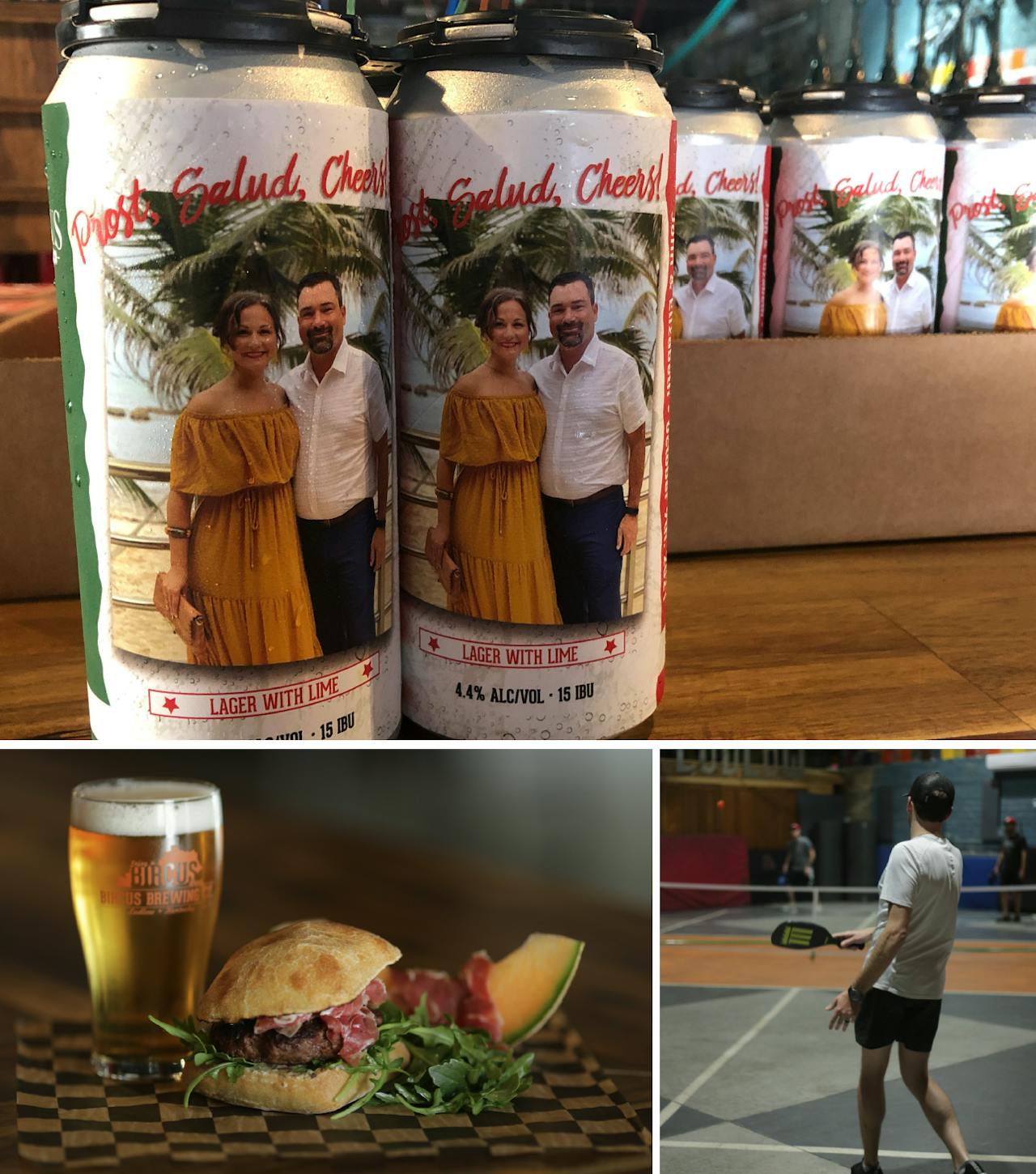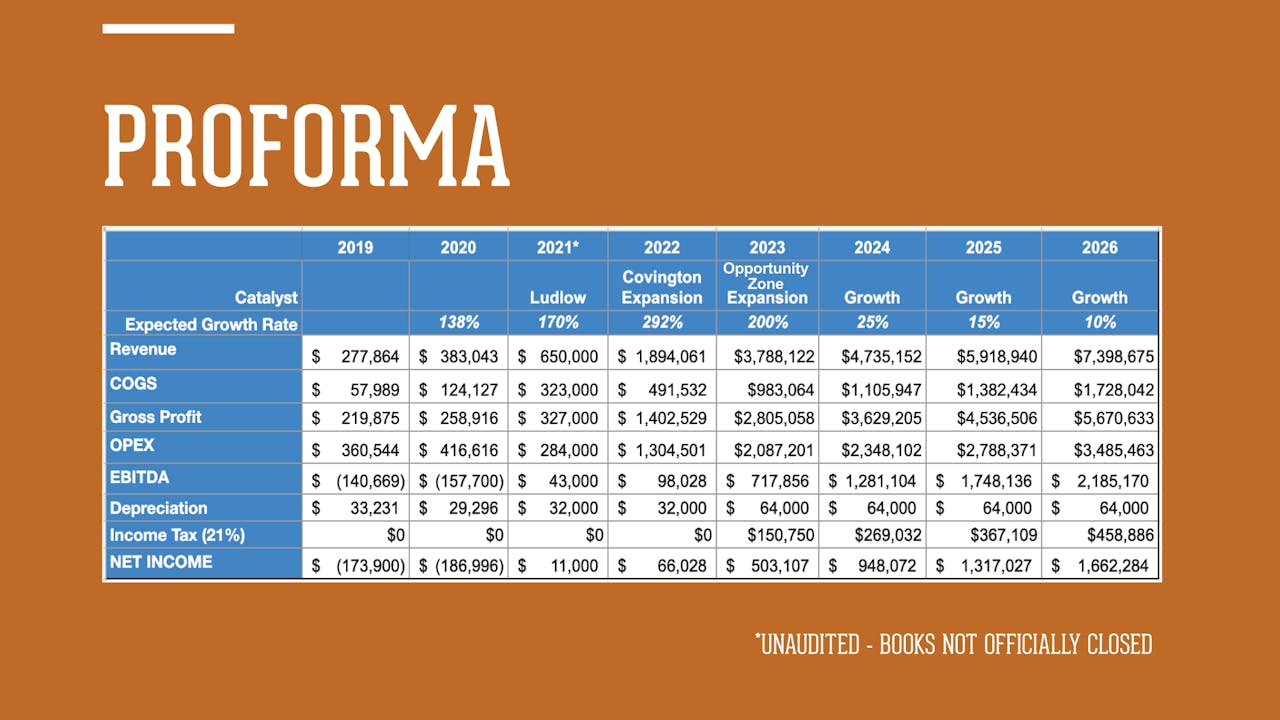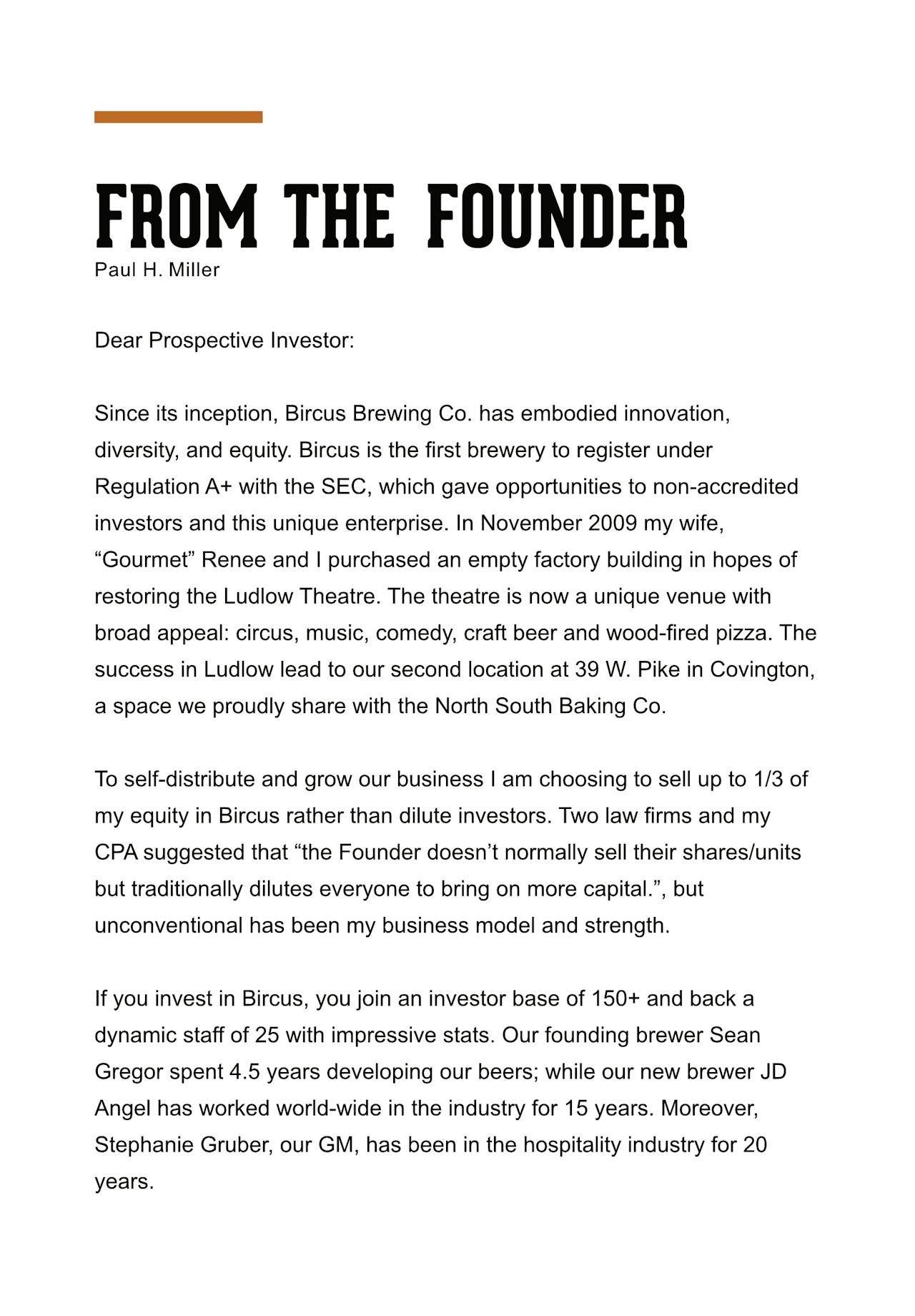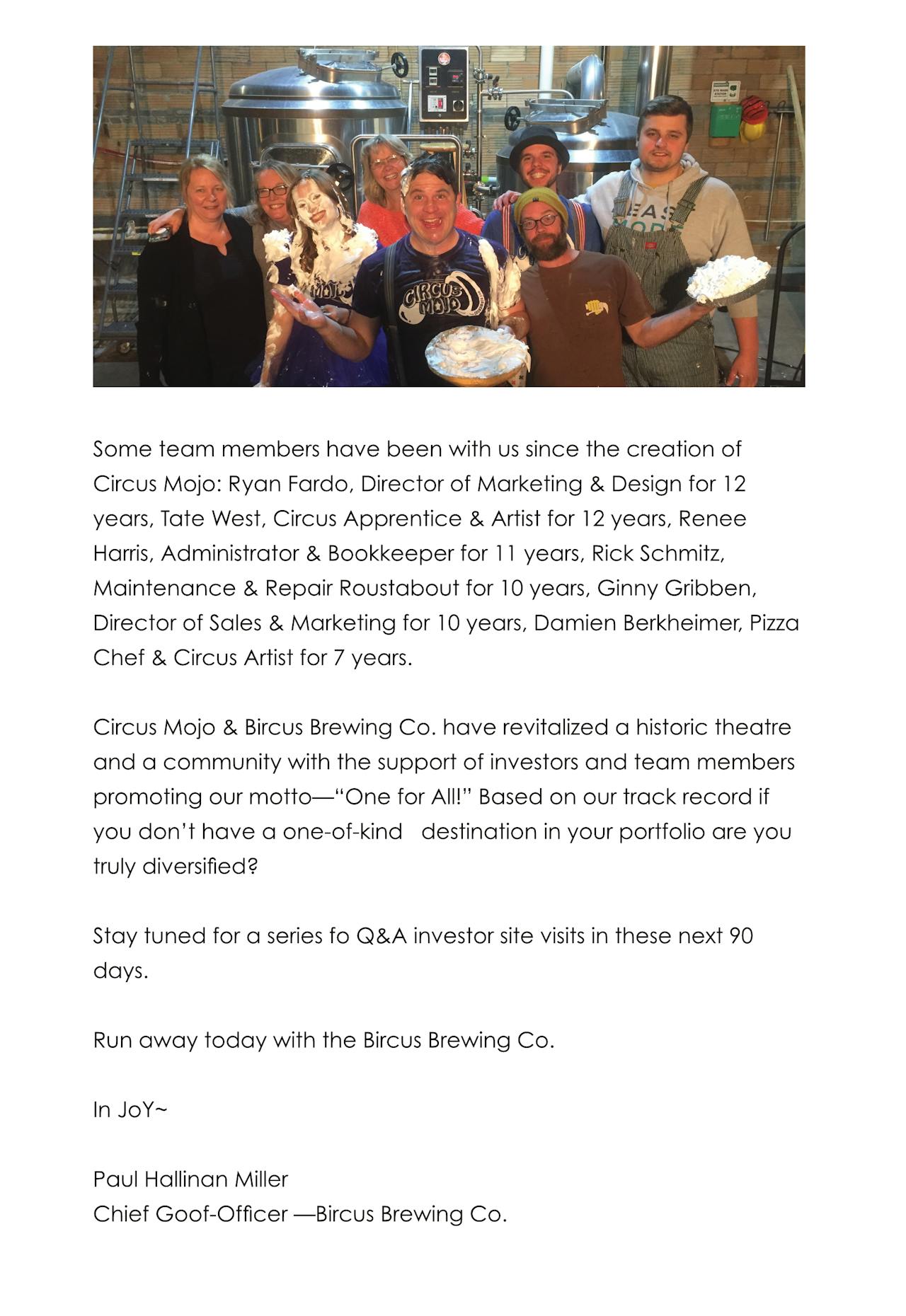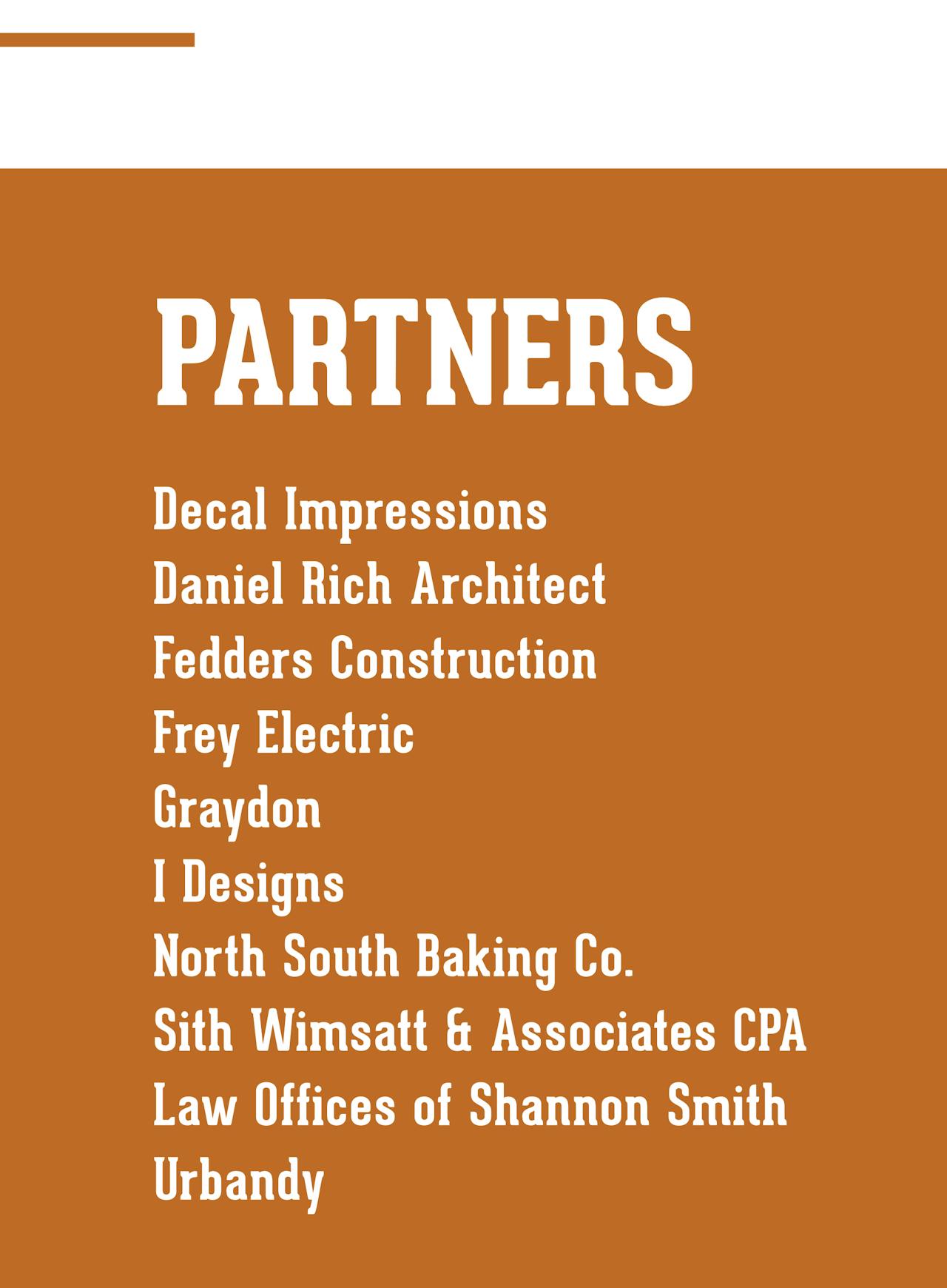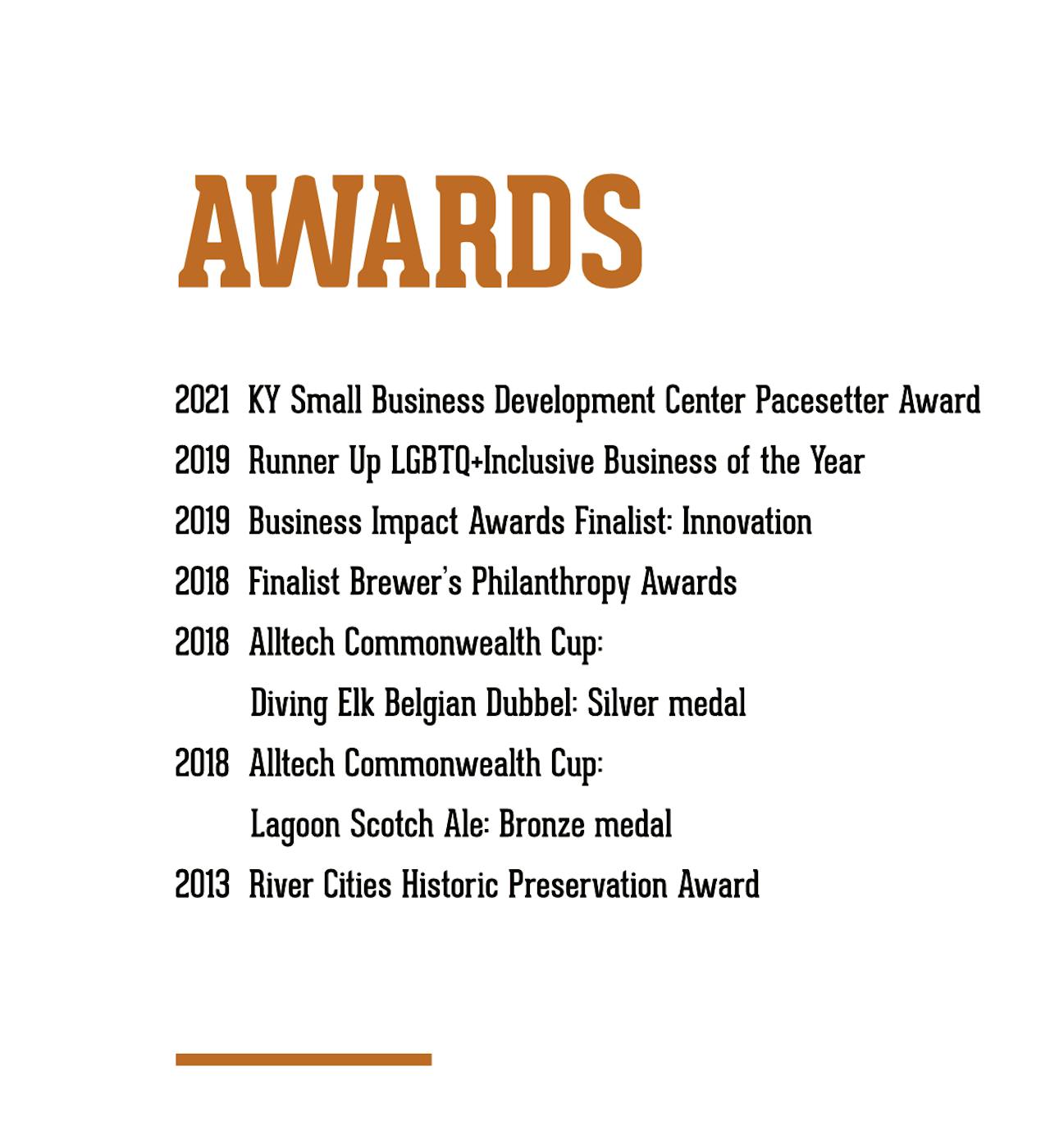 See who invested:
I have visited the place and meet Paul who is a great guy and has created a great business and what to be part of this journey
- Daniel C.
We want to see the little guy succeed!! We've been watching Circus Mojo at various places for years. I love beer. We know Covington is the place to be right now to grow. We love the uniqueness of Bircus, and thought it was a fun investment to get behind! Good luck, Paul Miller!!
- Amy B.
Supporting my local community. Own a home a block away.
- Loren D.
I have been to the brewery, it is a lot of fun and I believe there is a lot of room to grow!
- Marc P.
Love the beer and the vibe at the venue!
- Gregory B.
Let me know when you're interested in doing a bourbon barrel aged beer collaboration. Cheers!
- David I.
Chip M.
I believe in Paul Miller and everything he does .I remember when he started the Circus in Ludlow and what he has accomplished over the years .
- Ann V.
What you're doing is super exciting and it is fun to help make this vision come true in a small way. Also, your talented kitchen staff really sold me on it!
- Charlotte C.
Jeffrey R.
Alan N.
Keith N.
Tiffany W.
We love Bircus!!
- Linda C.
Carmen K.
Steven W.
My wife and I visit Bircus when we are in Ludlow to visit our son and his fiancee - we enjoy every visit, and we are compelled to support the Business Plan.
- Mark G.
I love juggling. And beer.
- Robert M.
Scott P.
I like the place and think it is going to succeed
- Robert N.
David W.
Branson D.
I want to support a local operation
- Christopher S.
Love Bircus!!!
- Kristina A.
I love their team, vision, and beer. Anything we can do to make them successful is a worth while investment for me because more businesses like them should exist.
- Vince P.
Because Paul asked me to.
- Paul D.
Let's keep this ball rolling
- Matthew B.
supporting a local businesses that do go.
- Meghan A.
As a small business owner myself I felt the need to help another business owner. I love what Paul has done since he started his business and I've seen the growth he's created. Who wouldn't want to invest in this business? It's one of a kind.
- Elizabeth Y.
We live nearby, want to support their endeavor because it is a unique and fun concept.
- Chrissy D.
Doing great things. Keep it up
- Stephen R.
Nick B.
Confidence in the owner
- Michael M.
I love the vision Paul has and I want to be a part of it.
- Matthew P.
Goodness & compassion are in short supply these days; and my wife and I believe this is a good way to invest goodness & compassion into a deserving community neat us.
- John B.
Michael S.
Kevin C.
Supporting local businesses.
- Patricia H.
I believe in the future prospects of this business, based on the family ownership, dedication and enthusiasm, and the momentum of the finances to date.
- Brian T.
Larwrence K.
Invest in the community
- Timothy H.
Paul is committed, energetic, creative and has done amazing things for the area. I love his unique concept and the beer! He will continue to do well and I enjoy being a part of that success. - Lisa
- Melissa M.
Great concept
- Timothy S.
Beer and charity
- John M.
Abbey D.
Since driving past and stopping in at the Ludlow Theatre right before the pandemic started I've been a huge fan of Bircus for it's unique set up in an amazing location, events, the ownership and staff and of course the beer. The new Covington location and pizza are fantastic too. I'm proud to invest and support Bircus now and in the future. I can't wait to see what is next. Let me know if y'all ever need another bartender lol.
- John M L.
I am one of the original investors. I continue to believe in BIRCUS and the man ( Paul) behind it.
- Carmen Margarita B.
Support our local brewery
- Regina S.
Jessica M.
I believe in the product and the business concept. I hope my small investment, along with other investors, will take Bircus to the next level of success.
- Laura S.
Heidi A.
Clifford W.
Jeremy S.
Great atmosphere and beer!
- Edward F.
Chr D.
I believe in Paul Miller. I have witnessed his social enterprise innovation and his love for educating youth/students for circus training. Paul is a sincere business person and I continually root for him.
- Anne M.
I am a local resident of Ludlow and want to support Paul Miller and Bircus - all the best Paul!
- Darlene M P.
The pizza is quite delicious.
- Abby M.
Lauren B.
I've been watching Paul's vision and Bircus' growth over several years
- Margaret M.
Love the place and want to see it grow
- Greg B.
I frequent it as a consumer and support the owner.
- Erik A.
Oh boy, do I have a story to tell! So my dad made me smell his finger and it really pissed me off. In order to get revenge on him, I ended up feeding him his pet dog who turned out to be my long lost brother. I know right! But it gets weirder. I tried to tell my mom what just happened, but it turns out she is a hermaphrodite, which is just a fancy word for vegan. Yup that's right, that means she is really a virgin, what a loser! But the story gets progressively stranger. I accidentally had sex with my girlfriend and she got me pregnant. I found this odd because I'm a dude and she's a chick. So I went to the doctor and explained to him the strange predicament, turns out that I have the cancer! I ran into my room crying because my moms a vegan, my dad ate my brother, and I'm a freak with cancer. So I poured myself a cup of Clorox and made the best of it. Well, that's my story, hope you all enjoyed!
- John D.
Steven W.
Daniel G.
I have believed in Paul since the day I met him. I am at the point where I feel ok financially to support him. Small businesses are difficult - my dad and husband both have created them. I currently feel we are capable of helping financially - even with our small amount. Rock and roll paul!
- Naashom M.
Paul W.
Andrew H.
Love their product, and their investment in our community!
- Joseph G.
Have great faith in the energy and ideas of owner!
- Margaret S.
I'm a fan and love the food and beer
- Scott D.
Eric A.
I love the bircus
- Christy H.
We love going to Bircus. It's fun for all ages.
- Steven B.
I like the company and like to support a local business. I feel they have a successful growth model.
- Robert S.
Peggy M.
I know the owner and believe in them
- Andrew K.
Bircus is part of our community, we enjoy and appreciate what they are doing and we want to support them!
- Lee A.
I like the platform and am a customer of the bar. Met Paul and hit it off and like his enthusiasm. Plus I love the circus.
- Ken S.
Ronaldo B.
For the love of Beer and especially for those who brew locally!!
- Tim B.
I like and support Bircus.
- John M.
Investing locally
- Rocio G.
I work in the industry and hear many good things about Bircus. Looking forward to visiting more often.
- Steve S.
I have known Paul Miller since he was in high school, and I know his genius well!
- Kenneth J.
Kelly C.
Paul is a friend of my wife, Angie, our good friend Ginny Gribben works there and we believe in Paul's vision.
- John K.
Enjoy investing into local businesses.
- Andrew B.
I like ya'll gang of weirdos.
- Nathan M.
Benjamin W.
I LOVE pro-wrestling. I have a pro-wrestling podcast. (Who doesn't?) I like beer. I used to produce a beer podcast. I am intrigued by the other entertainment offerings, not just wrestling, like an indoor circus or non-traditional bands. I have some money sitting around doing nothing. I don't invest lightly. This is the first time I have ever done this, and there is no time like the present.
- Steven C.
Richard H.
Support Local Companies
- Leslie C.
I am a huge craft beer lover and personally went to Bircus to try not only the beer, but the pizza as well, before investing. Everything is fantastic, especially the pizza. I also work in Downtown Cincinnati, and am hopeful for the third location there, as I enjoy organizing my firm's happy hours and hope this place will be very happy hour friendly. My wife is also in agreeance and will also be investing within the next few days.
- Lee M.
I believe in Paul Miller's insight and success.
- Meredith V.
Shannon smith said so!!!! Plus best pizza ever
- Alexis W.
I live in Bromley and have watched and admired the growth of this business over the past few years. I feel confident in the success of the business.
- Lise T.
The same reason why everyone else is investing.
- John D.
I believe in the business and I think it's going to be successful. It's also a fun thing to be a part of.
- Paul S.
I have been going to Bircus since it first opened. Paul runs a great business model. I am eager to see his growth.
- Marissa A.
Frequent customer of Bircus, very interesting business model and growth strategy. Plus, Paul is a neighbor!
- Joe A.
Supporting small business
- Angela Wong M.
I support arts & entertainment.
- Kim Anthony J.
Jeremy S.
Alyce M.
I like supporting local businesses, and I'm excited about their expansion ideas.
- Tim S.
As a longtime patron, I believe in the goals of Bircus.
- James P.
Jeff M.
Fun place to visit! Love the environment and the vision.
- Gina F.
Great idea and great team
- Anthony K.
Jonathan S.
Bircus is family and Piper and Grumman said do it :)
- Maureen H.
I love the product and believe it it's future.
- Curt U.
The concept is great, and Paul is an amazing guy.
- Lori P.
Enjoy having a pizza and beer at Ludlow facility. Gotten to know owner and he impresses us with his integrity and business savvy.
- Kenneth R.
Great company
- Elizabeth D.
Supporting local business
- Angela M.
Enjoy the beer and the brewery
- Scott G.
David B.
I LIKE THEIR BEER!
- SUSAN K.
Like the concept.
- Jeff C.
Clint P.
I am German and love beer and want to help this creative brewery.
- Anne S.
Bircus makes a very good product, and the principal owner (Paul) has a ridiculous work ethic and is driven to grow the business.
- Douglas H.
I love this place and I love my community. I want them to grow and thrive. My only regret is not being able to chip in more.
- Daniel O.
I've loved Bircus & their concept from inception and now want to be a small part of them
- Tamra W.
Love going to this place, very unique and fun.
- Dana T.
Mark D.
Paul has a great idea going with the downtown location with possible bus to drop off at brewery for shows. This is something Cincinnati will get behind.
- Paul R.
I Ike the idea. The founder is a friend of a friend.
- Wesley G.
Love the atmosphere at this brewery! Good times and great people! I see it going far!
- MELISSA H.
I've followed Paul and this company for years and believe that it is a sound product / venue and will continue to grow for years to come.
- Jennifer D.
I believe in the leadership of the company.
- Matthew M.
Timothy W.
Justin W.
Joel J.
We bought into Bircus when it was a tap house, a theater in need of some major attention, and a trailer running around selling beer. I am investing more into Bircus because I have seen its growth over the years. Plus, I'm investing in my local community. So, unlike investing in a large corporation where I'm at the whim of Wall Street and a bunch of short-term decisions that make only a few top investors wealthy, I'm running away with the circus!
- Kevin S.
Can't get enough beer and variety, visited new Covington location and it's awesome! Been to circus at Ludlow several times and love the beer, love the music and circus, love the idea of helping!
- Mark S.
I grew up in Ludlow and I think the brewing will continue to grow
- Sharon G.
Questions or Comments?
Brett S.
INVESTOR

8 months ago

I've been impressed by the business adaptability of Paul and Bircus. From canning and distribution, to carry-out and pizza, now additional locations in smart places, Bircus' future is bright.