Letter to Investors:
Dear Prospective Investor:

In November 2009, my wife "Gourmet" Renee and I purchased an empty factory building in hopes of creating a circus and restoring a vacant factory into the Ludlow Theatre. We worked closely with the Volunteer Ludlow Fire Department in 2010 to rehab the space.
- Paul H. Miller, Chief Goof Officer
We began to create a space for circus camps, corporate events and community fundraisers.

The spring of 2012 we hosted the Macy's ArtsWave Sampler with the mission of "Creating Communities Through the Arts,"  reflective of our core values. Some might say that the circus is dead or that there is an over saturation of breweries in the Cincinnati area…. We take pride that Bircus is one of the most unique destination breweries in the world.
Ten years ago we incorporated Gourmet Renee LLC to sell beer at the Ludlow Theatre, and we hosted our first event in October 2012 with live circus, music and beer, selling West 6th, Rivertown, Mount Carmel and PBR.    
The band in this video, Winterhymn, now called Siegelord, will be returning to the Ludlow Theatre on Jan 14, 2023.  Argentinian artist Luisina Rosas on the wheel is currently working professionally in Europe, but our upcoming show will feature other circus performers.  
In 2017 we began selling beer via distribution in Northern Kentucky with Chas. Seligman. In 2018 we added Indiana and all of Kentucky with Dauntless Distribution, and in 2019 we began distributing in Ohio with 17th Star Distributing. Our Ohio and Kentucky distributors have since gone out of business.

In late 2018 I converted my former Circus Mojo studio into a 25-seat tasting room, which is now our kitchen. By November 2019 the Ludlow Theatre/Bircus Brewing opened as a unique venue with broad appeal: circus, music, comedy and craft beer.  In 2020 we began offering wood-fired pizza. The success in Ludlow led to opening our second location in 2021 at 39 W. Pike in Covington, a space we proudly share with the North South Baking Co.

Last year this time, I was working to acquire 607 Main St. in Cincinnati. I was under contract, however, the building was condemned, so I moved on. "Giving up" is not an option I consider; adjusting plans, partnering and learning is my alternative.  I have partnered with Maureen "Mo" Henry and her start-up Nose and Tail Winery to bring "Big Blue" up to code and ready for Bircus Brewing's expansion. Mo is a veteran of the Air Force and Army who lives in Ludlow and recently retired from flying 777s around the world. Mo looks forward to making wine in 2023 in partnership with Bircus.

My plan is to add wine to the license and relocate the production brewing operations to "Big Blue," 2-14 Highway Avenue, Ludlow's Opportunity Zone.
The site is currently zoned for industrial use, but I seek to secure enough investments for the city and local zoning to adjust the use for special events.  

The quest to cross the Ohio River is essential to our success and Bircus is currently under a Memorandum of Understanding to create a nano-brewery and winery with the Alloy Growth Lab in Norwood, Ohio.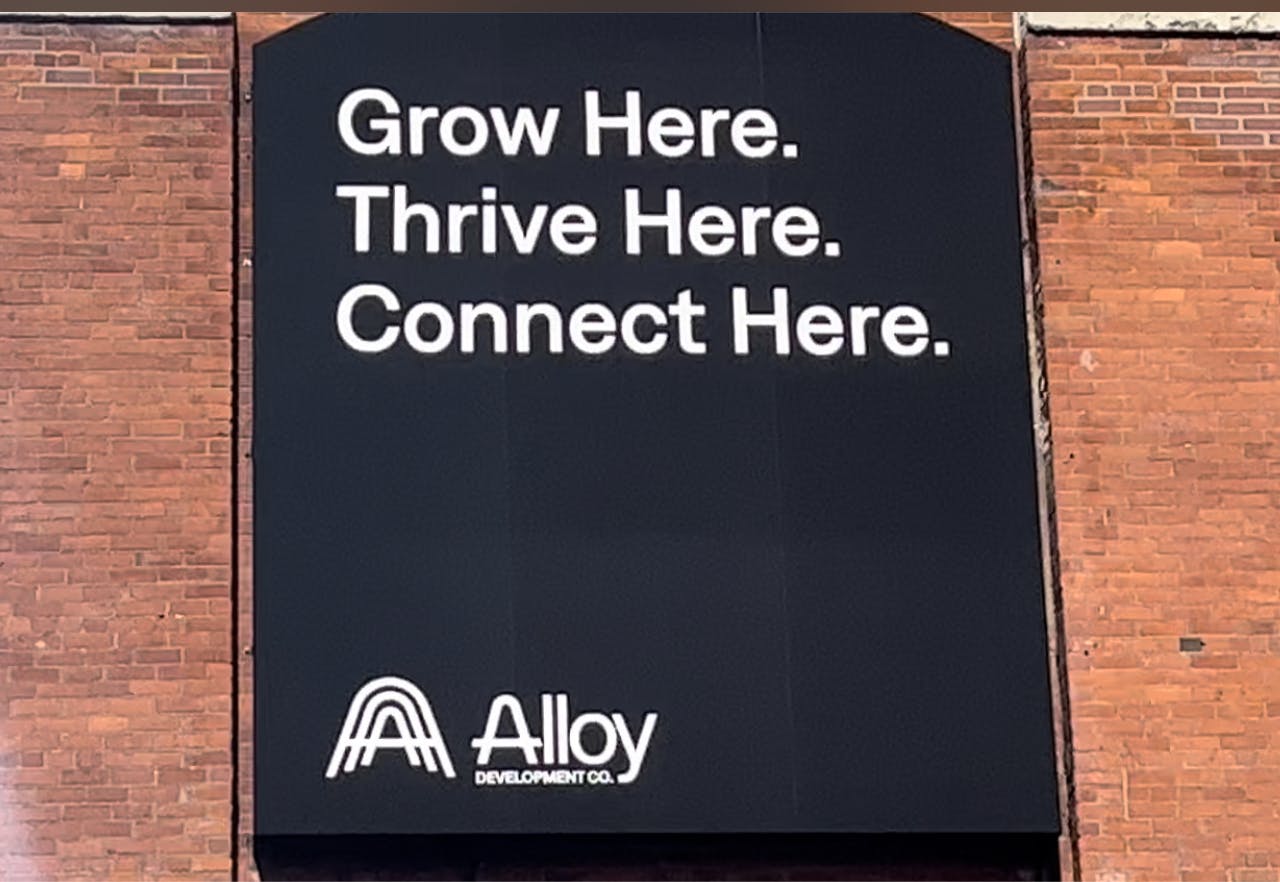 This collision space— with one of the top 10 incubators in the world—will open many doors and allow Bircus beers to be produced in our planned expansion at "Big Blue" and distributed across Ohio. These two partnerships started in 2022 will build upon Gourmet Renee's 10 years of growth selling beer, the last 5 years selling our own beer, doing business as the Bircus Brewing Co.

Thank you for your consideration. I invite you to run away with Bircus and join our new partners, creating opportunities for everyday people and non-accredited investors and impacting our community in an extraordinary way.

Stay tuned for a series of Q&A investor site visits and virtual meetings via zoom on Thursdays before this offering closes Jan 5, 2023.

In JoY~

Paul Hallinan Miller
Chief Goof-Officer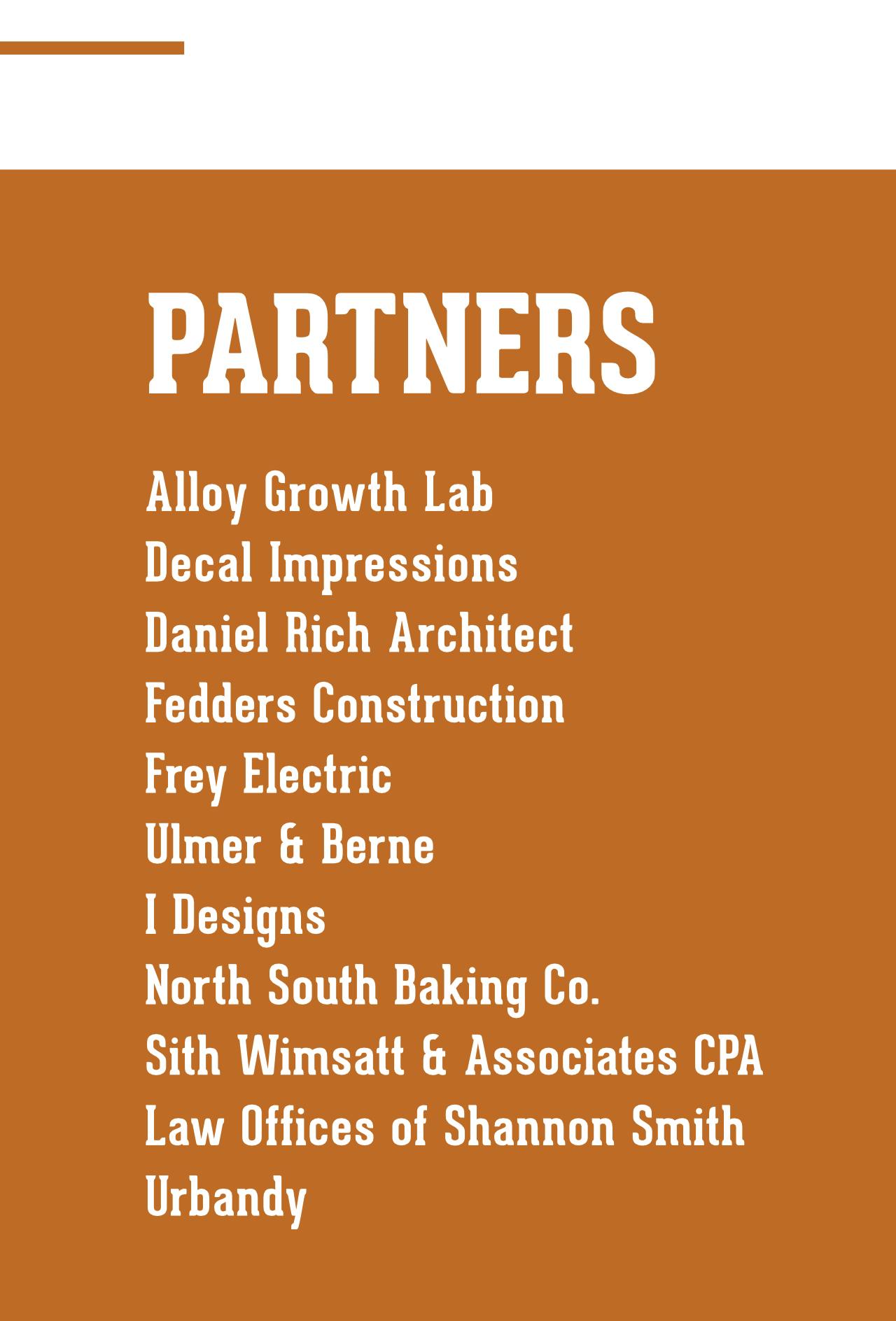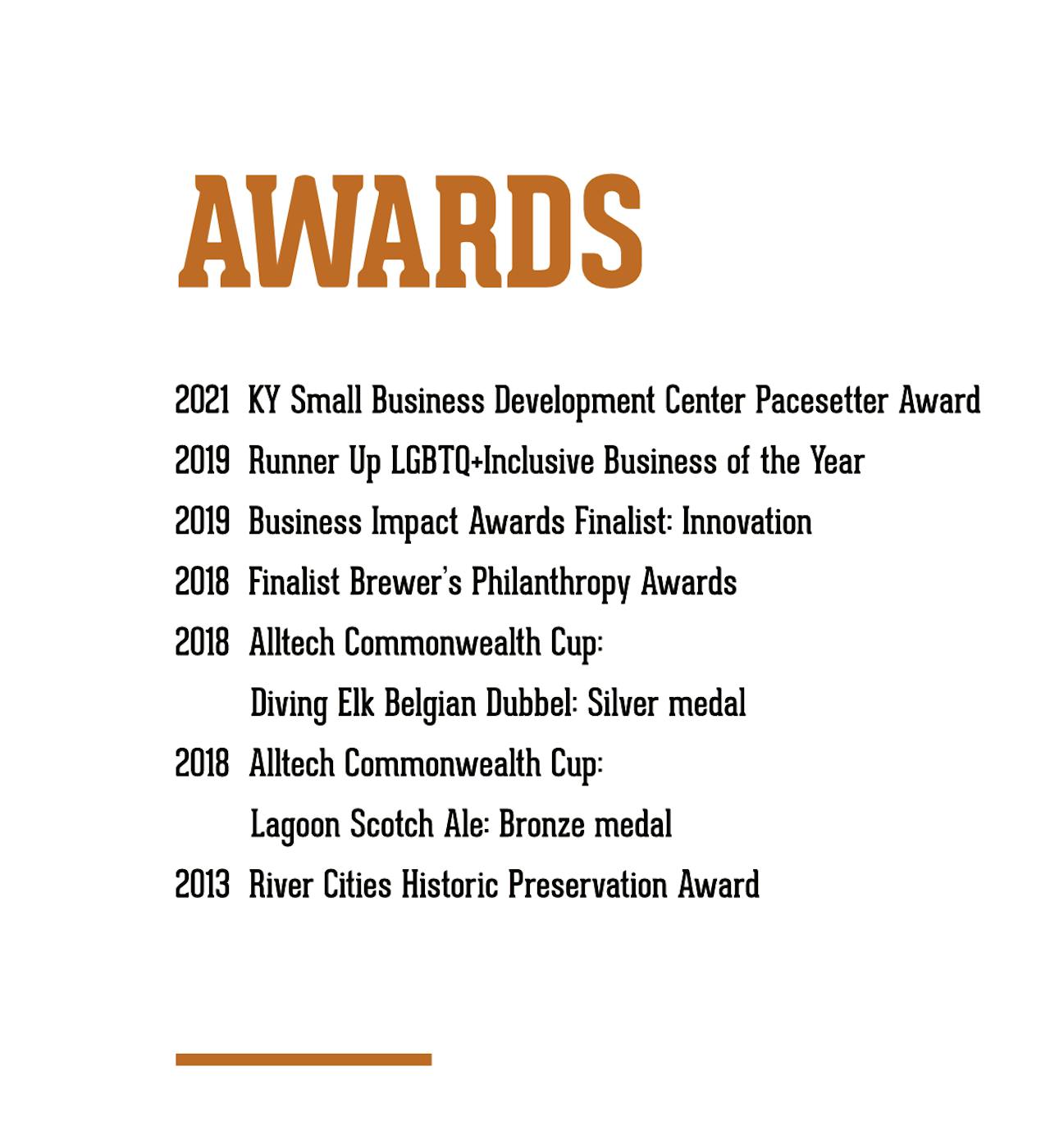 See who invested:
I have visited the place and meet Paul who is a great guy and has created a great business and what to be part of this journey
- Daniel C.
We want to see the little guy succeed!! We've been watching Circus Mojo at various places for years. I love beer. We know Covington is the place to be right now to grow. We love the uniqueness of Bircus, and thought it was a fun investment to get behind! Good luck, Paul Miller!!
- Amy B.
Believe in Paul and Bircus - one of my favorite places in the city.
- James P.
Supporting my local community. Own a home a block away.
- Loren D.
I have been to the brewery, it is a lot of fun and I believe there is a lot of room to grow!
- Marc P.
Love the beer and the vibe at the venue!
- Gregory B.
Let me know when you're interested in doing a bourbon barrel aged beer collaboration. Cheers!
- David I.
Paul and his Bircus team are doing great things!
- Christine H.
Chip M.
I believe in Paul Miller and everything he does .I remember when he started the Circus in Ludlow and what he has accomplished over the years .
- Ann V.
I like Paul and his family...especially Chip :) I like what he is trying to do in Ludlow and Covington. I really enjoy some of the beers he has helped create and who doesn't love pizza.
- Andrew S.
What you're doing is super exciting and it is fun to help make this vision come true in a small way. Also, your talented kitchen staff really sold me on it!
- Charlotte C.
Jeffrey R.
Alan N.
Nedra M.
Keith N.
Tiffany W.
We love Bircus!!
- Linda C.
Carmen K.
Steven W.
My wife and I visit Bircus when we are in Ludlow to visit our son and his fiancee - we enjoy every visit, and we are compelled to support the Business Plan.
- Mark G.
I love juggling. And beer.
- Robert M.
Scott P.
I like the place and think it is going to succeed
- Robert N.
David W.
Branson D.
I want to support a local operation
- Christopher S.
Local business owned by a friend
- Greg and Marsha F.
Love Bircus!!!
- Kristina A.
I love their team, vision, and beer. Anything we can do to make them successful is a worth while investment for me because more businesses like them should exist.
- Vince P.
Because Paul asked me to.
- Paul D.
David D.
Let's keep this ball rolling
- Matthew B.
Shino Y.
supporting a local businesses that do go.
- Meghan A.
Had opportunity to invest over 5 years ago. Having recently visited Covington location adn talked to Paul Miller, I have reconsidered and decided to invest.
- Thomas W.
As a small business owner myself I felt the need to help another business owner. I love what Paul has done since he started his business and I've seen the growth he's created. Who wouldn't want to invest in this business? It's one of a kind.
- Elizabeth Y.
We live nearby, want to support their endeavor because it is a unique and fun concept.
- Chrissy D.
Doing great things. Keep it up
- Stephen R.
Nick B.
Confidence in the owner
- Michael M.
I love the vision Paul has and I want to be a part of it.
- Matthew P.
Goodness & compassion are in short supply these days; and my wife and I believe this is a good way to invest goodness & compassion into a deserving community neat us.
- John B.
Michael S.
Kevin C.
Supporting local businesses.
- Patricia H.
I believe in the future prospects of this business, based on the family ownership, dedication and enthusiasm, and the momentum of the finances to date.
- Brian T.
Larwrence K.
Invest in the community
- Timothy H.
Paul is committed, energetic, creative and has done amazing things for the area. I love his unique concept and the beer! He will continue to do well and I enjoy being a part of that success. - Lisa
- Melissa M.
Great concept
- Timothy S.
Beer and charity
- John M.
I love this place and I know there is a beautiful future here!
- Cynthia K.
Bircus represents a grand vision for a better future, presented in a surprisingly accessible package. The circus brings people together. Beer brings people together. In this polarizing time, folks who wouldn't expect to get along with each other can agree that delicious beer and fantastic feats of human achievement both deserve applause.
- Daniel B.
Abbey D.
Since driving past and stopping in at the Ludlow Theatre right before the pandemic started I've been a huge fan of Bircus for it's unique set up in an amazing location, events, the ownership and staff and of course the beer. The new Covington location and pizza are fantastic too. I'm proud to invest and support Bircus now and in the future. I can't wait to see what is next. Let me know if y'all ever need another bartender lol.
- John M L.
I am one of the original investors. I continue to believe in BIRCUS and the man ( Paul) behind it.
- Carmen Margarita B.
Support our local brewery
- Regina S.
Jessica M.
I believe in the product and the business concept. I hope my small investment, along with other investors, will take Bircus to the next level of success.
- Laura S.
Heidi A.
Clifford W.
Jeremy S.
Great atmosphere and beer!
- Edward F.
Chr D.
I believe in Paul Miller. I have witnessed his social enterprise innovation and his love for educating youth/students for circus training. Paul is a sincere business person and I continually root for him.
- Anne M.
I am a local resident of Ludlow and want to support Paul Miller and Bircus - all the best Paul!
- Darlene M P.
The pizza is quite delicious.
- Abby M.
Lauren B.
I've been watching Paul's vision and Bircus' growth over several years
- Margaret M.
Love the place and want to see it grow
- Greg B.
I frequent it as a consumer and support the owner.
- Erik A.
Oh boy, do I have a story to tell! So my dad made me smell his finger and it really pissed me off. In order to get revenge on him, I ended up feeding him his pet dog who turned out to be my long lost brother. I know right! But it gets weirder. I tried to tell my mom what just happened, but it turns out she is a hermaphrodite, which is just a fancy word for vegan. Yup that's right, that means she is really a virgin, what a loser! But the story gets progressively stranger. I accidentally had sex with my girlfriend and she got me pregnant. I found this odd because I'm a dude and she's a chick. So I went to the doctor and explained to him the strange predicament, turns out that I have the cancer! I ran into my room crying because my moms a vegan, my dad ate my brother, and I'm a freak with cancer. So I poured myself a cup of Clorox and made the best of it. Well, that's my story, hope you all enjoyed!
- John D.
Steven W.
Daniel G.
I have believed in Paul since the day I met him. I am at the point where I feel ok financially to support him. Small businesses are difficult - my dad and husband both have created them. I currently feel we are capable of helping financially - even with our small amount. Rock and roll paul!
- Naashom M.
Paul W.
Andrew H.
Timothy W.
Love their product, and their investment in our community!
- Joseph G.
Have great faith in the energy and ideas of owner!
- Margaret S.
I'm a fan and love the food and beer
- Scott D.
Eric A.
I love the bircus
- Christy H.
We love going to Bircus. It's fun for all ages.
- Steven B.
I like the company and like to support a local business. I feel they have a successful growth model.
- Robert S.
Peggy M.
I know the owner and believe in them
- Andrew K.
Bircus is part of our community, we enjoy and appreciate what they are doing and we want to support them!
- Lee A.
I like the platform and am a customer of the bar. Met Paul and hit it off and like his enthusiasm. Plus I love the circus.
- Ken S.
Ronaldo B.
For the love of Beer and especially for those who brew locally!!
- Tim B.
I like and support Bircus.
- John M.
Scott D.
Investing locally
- Rocio G.
I work in the industry and hear many good things about Bircus. Looking forward to visiting more often.
- Steve S.
I have known Paul Miller since he was in high school, and I know his genius well!
- Kenneth J.
Kelly C.
Paul is a friend of my wife, Angie, our good friend Ginny Gribben works there and we believe in Paul's vision.
- John K.
Enjoy investing into local businesses.
- Andrew B.
I like ya'll gang of weirdos.
- Nathan M.
Benjamin W.
I LOVE pro-wrestling. I have a pro-wrestling podcast. (Who doesn't?) I like beer. I used to produce a beer podcast. I am intrigued by the other entertainment offerings, not just wrestling, like an indoor circus or non-traditional bands. I have some money sitting around doing nothing. I don't invest lightly. This is the first time I have ever done this, and there is no time like the present.
- Steven C.
Richard H.
Support Local Companies
- Leslie C.
I am a huge craft beer lover and personally went to Bircus to try not only the beer, but the pizza as well, before investing. Everything is fantastic, especially the pizza. I also work in Downtown Cincinnati, and am hopeful for the third location there, as I enjoy organizing my firm's happy hours and hope this place will be very happy hour friendly. My wife is also in agreeance and will also be investing within the next few days.
- Lee M.
I believe in Paul Miller's insight and success.
- Meredith V.
Shannon smith said so!!!! Plus best pizza ever
- Alexis W.
I live in Bromley and have watched and admired the growth of this business over the past few years. I feel confident in the success of the business.
- Lise T.
The same reason why everyone else is investing.
- John D.
I believe in the business and I think it's going to be successful. It's also a fun thing to be a part of.
- Paul S.
I have been going to Bircus since it first opened. Paul runs a great business model. I am eager to see his growth.
- Marissa A.
Frequent customer of Bircus, very interesting business model and growth strategy. Plus, Paul is a neighbor!
- Joe A.
Supporting small business
- Angela Wong M.
Gregory L.
I support arts & entertainment.
- Kim Anthony J.
I trust and support the company owner and am excited to have equity in a business.
- Michael R.
Jeremy S.
Alyce M.
I'm investing again because I believe in the Circus and the set up, so I am going to invest to complete a full share in ownership.
- Ken S.
I like supporting local businesses, and I'm excited about their expansion ideas.
- Tim S.
As a longtime patron, I believe in the goals of Bircus.
- James P.
Jeff M.
Fun place to visit! Love the environment and the vision.
- Gina F.
Great idea and great team
- Anthony K.
Jonathan S.
Bircus is family and Piper and Grumman said do it :)
- Maureen H.
Great food and beer, unique environment, run by great people
- Gina F.
I love the product and believe it it's future.
- Curt U.
The concept is great, and Paul is an amazing guy.
- Lori P.
Enjoy having a pizza and beer at Ludlow facility. Gotten to know owner and he impresses us with his integrity and business savvy.
- Kenneth R.
Great company
- Elizabeth D.
Supporting local business
- Angela M.
Enjoy the beer and the brewery
- Scott G.
David B.
I LIKE THEIR BEER!
- SUSAN K.
Like the concept.
- Jeff C.
Clint P.
I had the opportunity to meet with Paul at Bircus in Ludlow KY and hear his vision from him. That convinced me to be a part of investing in his vision.
- Karl G.
I am German and love beer and want to help this creative brewery.
- Anne S.
Bircus makes a very good product, and the principal owner (Paul) has a ridiculous work ethic and is driven to grow the business.
- Douglas H.
I love this place and I love my community. I want them to grow and thrive. My only regret is not being able to chip in more.
- Daniel O.
I've loved Bircus & their concept from inception and now want to be a small part of them
- Tamra W.
Love going to this place, very unique and fun.
- Dana T.
Mark D.
Paul has a great idea going with the downtown location with possible bus to drop off at brewery for shows. This is something Cincinnati will get behind.
- Paul R.
One of my favorite local small businesses
- Jeffrey C.
I Ike the idea. The founder is a friend of a friend.
- Wesley G.
I've visited a few times and enjoyed it. From the financials (I'm a CPA and Corp Controller) it looks like a solid investment and I want to support a small business
- Clark H.
Love the atmosphere at this brewery! Good times and great people! I see it going far!
- MELISSA H.
I've followed Paul and this company for years and believe that it is a sound product / venue and will continue to grow for years to come.
- Jennifer D.
I believe in the leadership of the company.
- Matthew M.
We are locals and love what they have been doing with the place. I think the environment they create is something we care for and see as successful. Looking forward to them continuing their success and happy to be a part of it, even if small.
- Bennett W.
I love beer and risk.
- Christopher R.
Timothy W.
Justin W.
Joel J.
We bought into Bircus when it was a tap house, a theater in need of some major attention, and a trailer running around selling beer. I am investing more into Bircus because I have seen its growth over the years. Plus, I'm investing in my local community. So, unlike investing in a large corporation where I'm at the whim of Wall Street and a bunch of short-term decisions that make only a few top investors wealthy, I'm running away with the circus!
- Kevin S.
I think it will be fun.
- Douglas B.
Can't get enough beer and variety, visited new Covington location and it's awesome! Been to circus at Ludlow several times and love the beer, love the music and circus, love the idea of helping!
- Mark S.
I grew up in Ludlow and I think the brewing will continue to grow
- Sharon G.
Questions or Comments?
Robin A.
INVESTOR

over 1 year ago

I believe in Paul's vision! Bircus is something very very special.
Brett S.
INVESTOR

almost 2 years ago

I've been impressed by the business adaptability of Paul and Bircus. From canning and distribution, to carry-out and pizza, now additional locations in smart places, Bircus' future is bright.